'2015's Going To Be Quite A Ride': Bruce Jenner Looks Ahead To Sex Change Future In Must-See Preview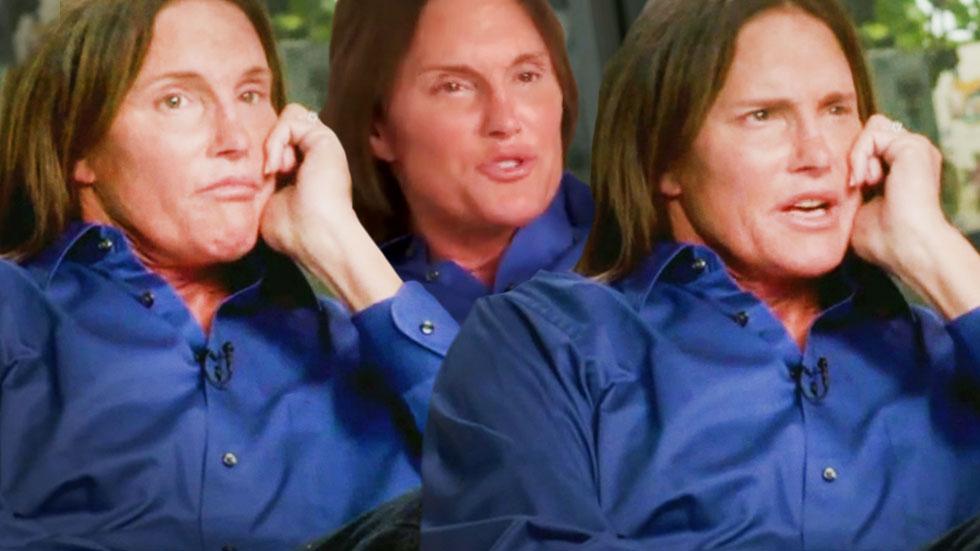 Bruce Jenner is bracing for the future with an open heart and mind.
In what's likely to be the final preview spot for Bruce Jenner: The Interview, the two-hour chat that airs tonight, the Olympic legend tells Diane Sawyer he's heavily anticipating his future, which includes the final phases of his ongoing sex change.
"2015's going to be quite a ride -- quite a ride," the reality star said with a smile and hope in his voice.
Article continues below advertisement
Sawyer, at one point, turned the tables on Jenner, asking him what he would ask himself as an interviewer.
Jenner responded, "If I were you, what question would I ask me? I would ask, 'Are you gonna be OK?'
He answered it himself, saying, "I hope I'm gonna be OK ... I feel like I'm gonna be OK."
Watch the video on RadarOnline.com
Jenner's patience was likely tested this week when a pair of outlets published stories showing him in a bra (confirming Radar's report of his breast implant surgery) and a dress.
A "fed-up" Bruce, sources tell Radar, is looking into his legal options as to if the photos were taken in violation of California privacy laws, in terms of paps snapping his picture on private property without his consent. His legal team quickly sent cease and desist letters to the New York Daily News and photo agency calling for them to be taken offline.
Bruce Jenner: The Interview is slated to air on a special edition of ABC's 20/20, tonight at 9/8c.