Exclusive
'Kris Wants To Just Hide': The Drama Explodes! Jenner's Tell-All Divides Family — What Went On Behind Closed Doors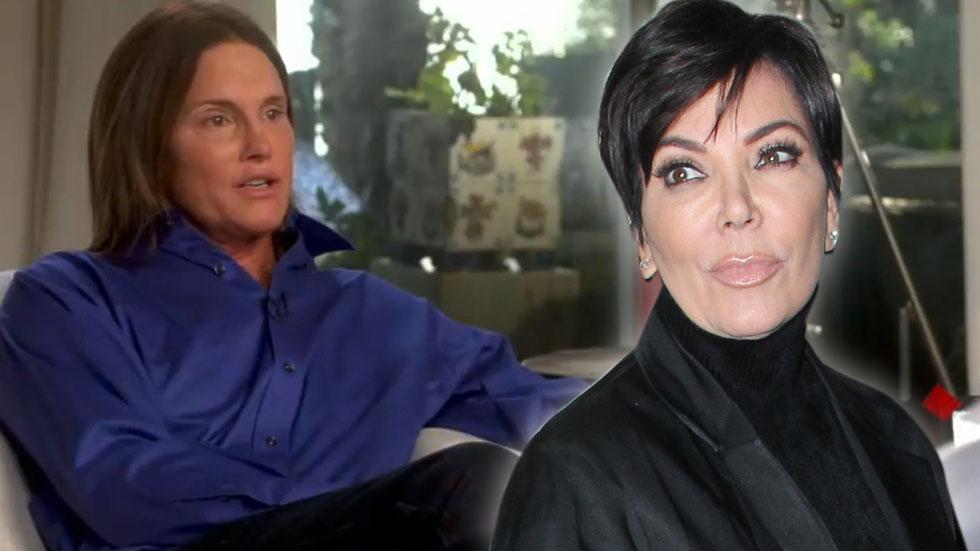 The tension between the Jenners and Kardashians exploded Friday night, after Bruce publicly revealed he would begin living his life as a woman​.
RadarOnline.com has exclusively learned that Kris Jenner cried during the two-hour Diane Sawyer interview for purely selfish reasons, as daughters Kendall and Kylie had refused to participate in the 20/20 special.
Kris Jenner feels "publicly humiliated by Bruce's revelation that he would becoming a woman," a source told RadarOnline.com, "and that she had known about his habit of wearing her clothes around the house -- there were no tears for the incredible struggle and journey Bruce endured."
Article continues below advertisement
Kris was "livid that ABC included she had no comment about Bruce's sex change, while his two former ex-wives both gave statements of support," as she's decided to avoid being associated with the situation, according to the source.
"Kris wants to just hide: she doesn't want to be interviewed about it and doesn't want to answer questions."
Even though Bruce's four biological children -- Cassandra, Burt, Brody and Brandon -- all participated in the interview, Kris told their two daughters Kendall and Kylie that it would be horrible for the family if they did it also. She doesn't want Kendall and Kylie to be sucked into the media firestorm of their dad's sex change.
The entire Kardashian brood did offer their words of support on social media for Bruce, which appeared to disturb Burt.
In a revealing tweet (that later disappeared from his feed), Burt said, "Having a hard time not putting a few people on blast who were not supporters before hand, but want to act like they were all along."
The source said that "Burt's post speaks for itself," as "Bruce never hid the fact he wanted to be a woman from Kris, but over the years. she told him it would ruin their lives -- especially Kendall's and Kylie's if he did it.
Article continues below advertisement
"Kris and Bruce hardly ever talk at all, and now that Bruce is living the life he was meant to, their relationship will never recover."
Kris lashed at blogger Perez Hilton after he questioned why she didn't give a statement for Diane Sawyer about Bruce's sex change and said, "f**k you Perez no one asked me to comment, and I'm sitting with Bruce now watching this show, so let's keep it real....Lol."
The source said, surprised, "Kris reacts to something Perez Hilton says? She makes it all about her once again, and of course ABC asked Kris for comment -- everyone in the family was contacted by ABC," the insider added.
Bruce's oldest kids, "couldn't he happier with how much love their dad has gotten from the public," the source said. "It's been so overwhelming, in a very positive manner.
"They are very excited for Bruce's future!"
Watch: Bruce Jenner - I've been waiting my whole life for this