Viewing Party! Bruce Jenner Hosts Family At Malibu Home For Interview Premiere — Docuseries Film Crew To Attend Too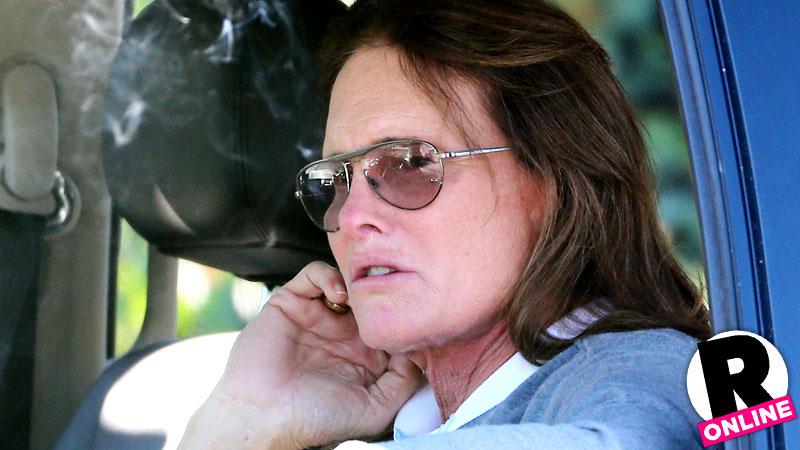 It's the moment the world has been waiting for — and no one more than Bruce Jenner! The Olympian turned reality star will watch the debut of his big Diane Sawyer interview Friday night and RadarOnline.com has learned he is going all out to make the night a special occasion.
According to an insider, Bruce is planning a small gathering at his hilltop Malibu mansion.
"A film crew for his docuseries will be there to get his reaction to the very emotional interview," an insider told Radar. "Bruce's sons, Brody and Brandon are planning on being with their father to watch the interview. Kendall and Kylie have obviously been invited too."
Article continues below advertisement
"Kendall told her dad she would try to make it, but with Kylie, it's a different story. Bruce certainly isn't expecting her to show up given recent history of blowing her dad off."
As the interview gets closer to airing, Bruce is "afraid of the backlash from his fans," a source previously told Radar, and hiding his new life.
"Bruce has been wearing women's clothes and lingerie at home almost full-time now, with sons Brandon and Brody visiting and not having any problem with their dad's changing appearance," the insider previously said.
Despite the drastic moves he's made in recent months, Bruce maintains that his family members are "the only ones I'm concerned with" at the moment.
"I can't let myself hurt them," the TV dad explains in a recent teaser clip for the interview.