Exclusive
Lucky 13? Andy Dick Secretly Enters Rehab For 13th Time -- 'Trying Really Hard At Sobriety'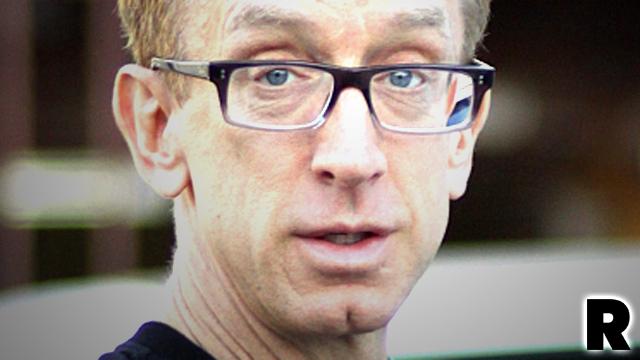 Thirteen is generally said to be an unlucky number, but troubled comedian Andy Dick is hoping to change that, as RadarOnline.com has exclusively learned that he is now in rehab for the thirteenth time!
Dick, 49, entered SOBA Recovery Center in Malibu three months ago, an insider told Radar. It is the same facility where Ireland Baldwin is currently receiving treatment.
"Andy is doing really good right now. He is a clown, but he is also a total sweetheart and is trying really, really hard at sobriety,"the insider revealed.
Article continues below advertisement
Dick has been dropping hints about his newfound sobriety on his social media in recent months.
On Monday, he wrote, "Nothing beats a sober Monday,"tagged with @sobarecovery.
https://instagram.com/p/1bWI6sitKz/?taken-by=andydick
According to an insider, Dick is currently in an outpatient sober living program, which gives him the freedom to come and go as he pleases, as long as he continues to work their program and live a life free of addiction. As such, he has also posted photos of himself at various events and meetings in Los Angeles in recent weeks.
"Andy has suffered with addiction problems for years and after losing Dancing With The Stars last year, he relapsed again,"the insider claims. "But he is committed to his recovery and chose to go to SOBA because of their holistic approach to alcoholism and addiction."
"He said that he has tried the 12-step method 'thousands of times' and feels that his issues are larger than the conventional method of treatment can fix."
Article continues below advertisement
In a 2010 interview on The Joy Behar Show, Dick, who has been very open with his struggles to stay clean and sober, said, "I went to rehab ten times. I am in the double digits or rehab. I have been to jail. I have had the ankle bracelet for a year Joy. I couldn't drink for a year."
In a shocking confession, Dick admitted to Behar that late actor Chris Farley was his sponsor in the program of Alcoholics Anonymous.
But there were more rehab stays to come after that.
In 2012, he reportedly entered the Oasis Treatment center in Anaheim, Calif., after his boss Alki David stage an intervention during filming for his internet television show Andy Dick Live!
But that stint did not stick.
As Radar reported, after a video surfaced of Dick urinating on a public sidewalk in 2013, his close friends were able to convince him to try his hand at rehab once again. Although he agreed, he reportedly right after he checked in.
Article continues below advertisement
This new stay at SOBA thus marks his 13th try — unless there are more stays Dick has not publicized.
That shocking video was not the first instance of Dick doing scandalous things in public, however.
In July 2013, photos surfaced of him intoxicated while in the Hamptons. In 2011, Radar obtained exclusive photos of him doing lines of cocaine and in 2010 he flashed his genitals while at a July 4 house party.
Do you think that Andy Dick will be able to stay sober this time around? Tell us your thoughts in the comments below.