Justice! Bar Owner Found Guilty Of Murdering Blake Shelton's Mentor Wayne Mills — Friends React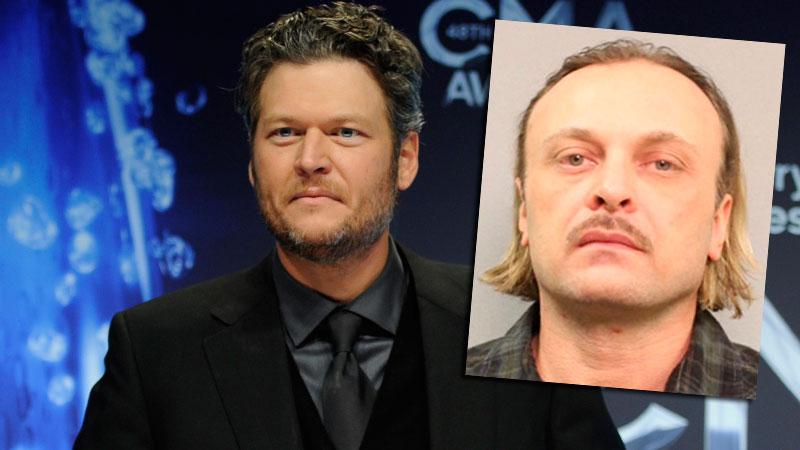 Jurors took just two hours to decide that a Nashville bar owner was guilty of murdering Blake Shelton's mentor, Wayne Mills, despite his claim that he shot in self-defense. Perhaps key to the decision, killer Christopher Ferrell admitted in court that he lied to police when he said Mills had threatened him with a gun before he shot the country singer.
Mills' close friend Brad Williams' reacted with one word to the verdict: "Relief." The verdict is a relief for Mills' family "just to know that they don't have to wonder anymore," Williams told RadarOnline.com exclusively.
Article continues below advertisement
"Wayne wasn't your cookie cutter country pop music," Williams said. "He was old country like Johnny Cash and Willie Nelson, the old guys who paved the way."
Country artist Jamey Johnson, who toured with Mills, was in court to hear closing arguments Friday. The defense previously objected to the possible attendance of Shelton and his wife Miranda Lambert at the trial because they believed it might improperly influence starstruck jurors.
The jury didn't buy Ferrell's claim that he feared for his life when he fired his .22 caliber pistol, as is allowed under Tennessee's "stand your ground" law.
The defendant broke down in tears Thursday as he recalled lying to police after the 2013 shooting. He also admitted to tampering with evidence to try to make it appear that Mills had held a .45 caliber handgun he kept behind the bar.
Mills said he feared for his life when he shot, but he later realized it was a cell phone, not a gun, in Mills' hand. "I'm not denying any of this, but I was in fear," Mills eventually admitted to detectives in the video of a police interview played for the jury.
Article continues below advertisement
Testimony suggested the fatal early morning fight at Ferrell's Pit & Barrel club in downtown Nashville began when Ferrell asked the intoxicated Mills to put out a cigarette in the non-smoking area. Ferrell testified that Mills suddenly flew into a rage saying "I can't get a cab. There's no wh*res, and no f**king cocaine here. Why am I here?"
Ferrell said that when he told Mills he couldn't leave with a drink, the singer shouted at him "If you talk to me like that again, I'm going to f—king kill you."
The coroner testified earlier that Mills, who died from a gunshot to the back of his head, was extremely drunk with a blood alcohol level of .221, which is almost three times the legal limit for drivers.