Taylor Swift & Calvin Harris Get Handsy At BRIT Awards After Party – Does His Girlfriend Know?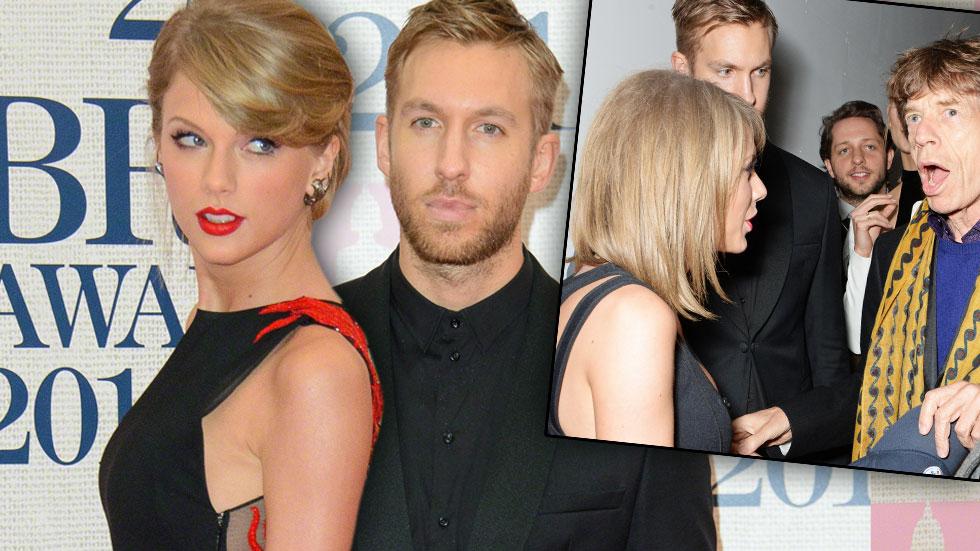 New couple alert! Taylor Swift may have found her next pop album muse, ladies and gents. The singer was seen getting very cozy with electro-house sensation, Calvin Harris.
After the BRIT Awards last Wednesday in London, Swift – who took home the award for International Female Solo Artist – reportedly became very friendly with the Best Single nominee. Luckily, Heat Magazine was there to see it all unfold!
Article continues below advertisement
According to the magazine, the pop pair went from holding hands, to dancing and finally segued into some very romantic touching.
Sources spotted Harris leaving the party's VIP area holding Swift's hand just an hour into the festivities. The hit-maker led Swift and pals Karlie Kloss and Ellie Goulding to the dance floor where things began heating up.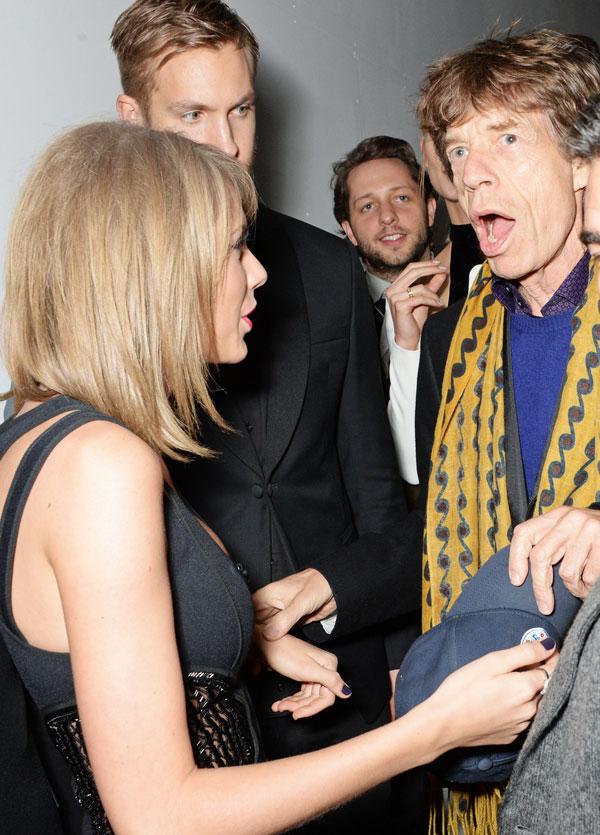 The insiders kept a close watch on the duo, noting an eight-minute conversation in which the two couldn't keep their eyes off one another. Soon after, Swift flaunted her sexy moves to "99 Problems" by Jay Z as Harris' hand drifted from the singer's shoulders to her backside.
An hour later, they had retreated to the VIP area once more and didn't reemerge for the remainder of the evening.
The next day, Swift flew back to LA while Harris stayed behind in London. Though they'd make a perfect pair – sharing a number of mutual pop star pals – Harris remains "spoken for" by his girlfriend Aarika Wolf.
Taylor may not be a boyfriend stealer, but we bet she'd win this war if she wanted to!