Family Feud Over? Robin Williams' Widow & Children To Settle Bitter Battle Out Of Court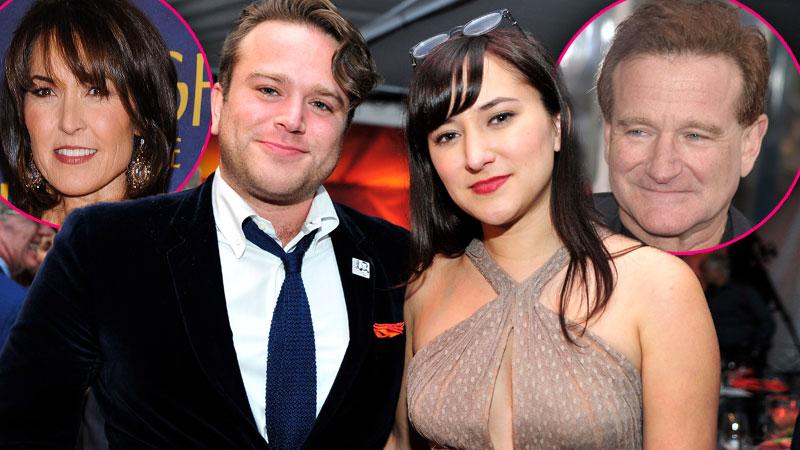 Could the sad family feud soon be over?
Lawyers for Robin Williams' widow, Susan Schneider, and his three adult children told a judge in San Francisco today that they will attempt to settle their dispute out of court, RadarOnline.com can reveal.
Jim Wagstaffe, Schneider's attorney, told the judge she wishes to keep wedding presents, the tuxedo Williams wore at their wedding, and photographs from his 60th birthday party, the Associated Press reported.
Article continues below advertisement
An attorney for Williams' beloved kids— Zak, 31, Zelda, 25, and Cody, 22—stated that his clients want to reach a resolution as quickly as possible because the dispute has been "excruciating for them," the AP stated.
RadarOnline.com broke the story: the late actor's secret trust left $300,000 to his longtime assistant Rebecca Spencer, and $100,000 to his half brother, McLaurin Smith-Williams.
Schneider, 50, was given a "residence free of rent and the use of furniture," in the couple's Tiburon, California, mansion.
As RadarOnline.com reported, the three children have their own separate trust, and can each claim one third of the estate upon turning 35.
The fight has been heating up for months. In court documents filed late last year, Schneider, 50, alleged that property was "unilaterally removed" from their home "days after Mr. Williams death." The Williams children insisted that they were only following their father's wishes.