Exclusive
Robin Williams' Secret Trust Revealed As Late Actor's Wife & Kids Head To Court For Bitter Estate Battle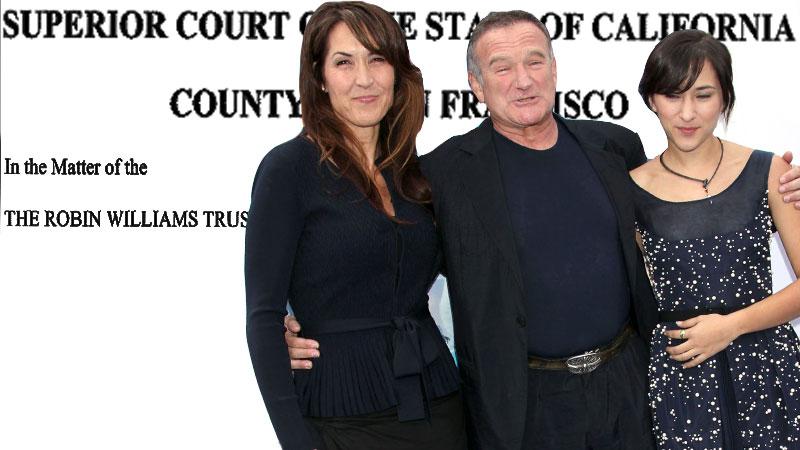 RadarOnline.com can reveal exclusive details of Robin Williams' trust as his wife Susan Schneider and three children head to court to battle over the late actor's estate.
In new court documents obtained by Radar, Schneider's attorney includes a portion of Williams' private trust.
READ ROBIN WILLIAMS' SECRET TRUST
Williams' longtime assistant, Rebecca Spencer, was allotted $300,000, $150,000 was given to the comedian's neighbors, Brian and Lori Nuss, and $100,000 was reserved for his half-brother, McLaurin Smith-Williams.
Article continues below advertisement
Schneider, 50, was given a "residence free of rent and the use of furniture," in the couple's Tiburon, California, mansion— where Williams tragically took his own life last August at just 63 years old.
However, the trustee could sell the house for fair market value, and Schneider would be given a "replacement residence" paid for by the estate.
Robin's three children— Zak, 31, Zelda, 25, and Cody, 22— have their own separate trust, and can each claim one third of the estate upon turning 35 and "up to one half of then balance of such Trust upon a child attaining at age 45."
In court documents filed by Schneider shortly before Christmas, the widow alleges that property was "unilaterally removed" from their home "days after Mr. Williams death." The Williams children responded in January that they were only following their father's wishes.
Lawyers will be in court on Monday in San Francisco, attempting to resolve the bitter family feud.
Story developing.