Pamela Anderson Claims Rick Salomon Called Her A 'Serial Baby Killer' In Court Documents, Granted A Temporary Restaining Order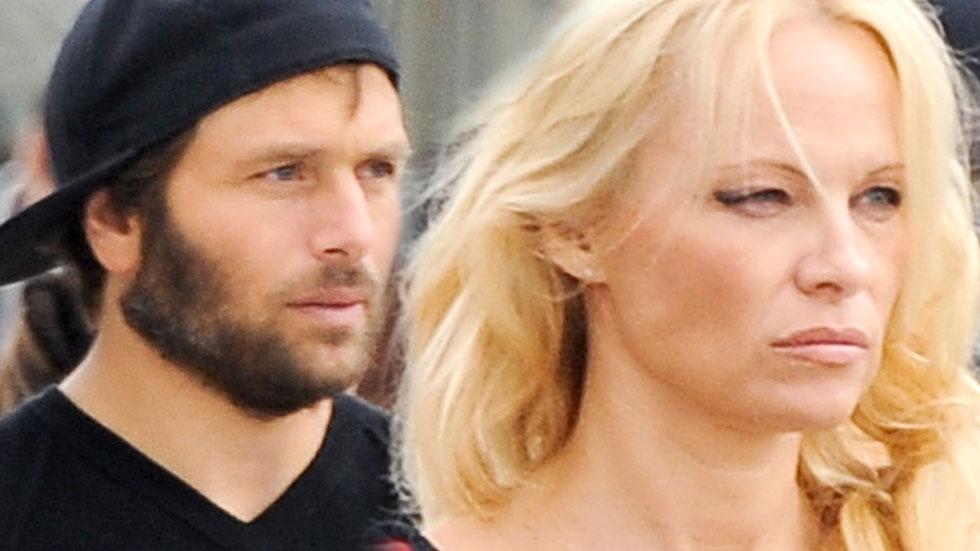 Pamela Anderson's divorce from Rick Salomon has taken an ugly turn.
The former Baywatch babe was granted a temporary restaining order because she alleges in court papers that Salomon's behavior "has become erratic, out of control and has caused me to fear for my safety," according to reports.
Anderson, who filed for divorce in February, reportedly claims she has been getting harassing emails and texts from Salomon.
Article continues below advertisement
On March 3, Salomon allegedly called Anderson a "serial baby killer with her husbands" because she terminated a pregnancy during their first marriage. The couple first married in 2007 but later had the marriage annuled two months later. They wed again in January 2014 and six months later Anderson filed for divorce. In August 2014, Anderson called off the divorce as the couple worked on their relationship. By February, they were divorcing again.
The court documents also reportedly claim Salomon tried to smother Anderson with a pillow during sex and called her names like "slut," "ugly old b––" and "crack whore" and accused her of being a cutter.