'The Truth Will Surface': NeNe Leakes Takes Up For Embattled Phaedra Parks Over Cheating Rumors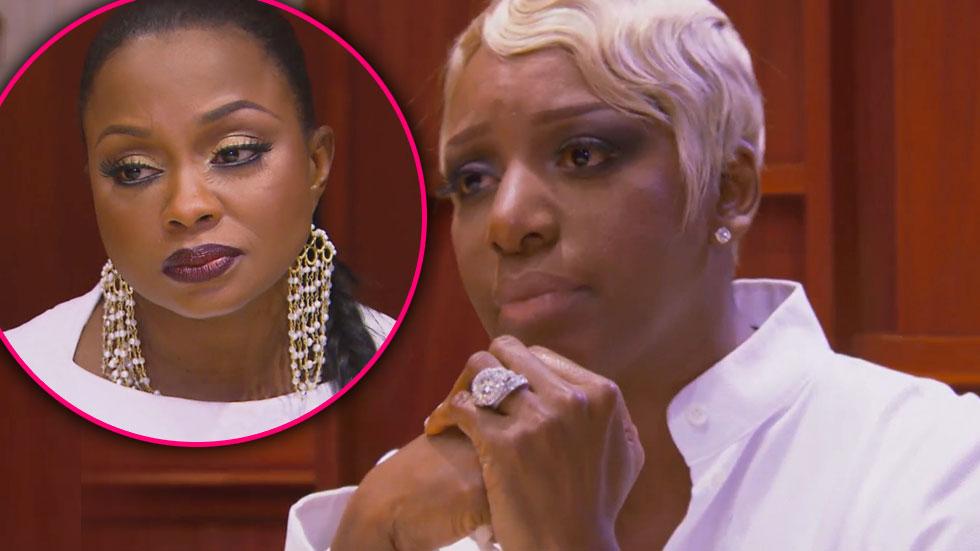 Real Housewives of Atlanta star NeNe Leakes, in her new Bravo blog, defended co-star Phaedra Parks over a nasty cheating rumor that has the cast of the show growling at one another.
The show's biggest name is the latest to pitch in her two cents over the scandal, which began with a rumor that Parks cheated on jail-bound husband Apollo Nida with an African gentleman only identified as "Chocolate."
While Phaedra has jousted with both Kenya Moore and Claudia Jordan over the nasty rumor, NeNe had her back, saying that in time, the fallout of the rumor will reveal both Phaedra's innocence, and Kenya and Claudia's pettiness.
Article continues below advertisement
NeNe said that upon hearing the cheating rumor, she remembered a piece of advice her aunt gave her after a particularly rough reunion show fight with a co-star.
"She said, 'NeNe, you might be hurting now ... but the truth will surface … you sit back, be quiet, and her true colors will show up,'" NeNe wrote.
The very-successful Leakes -- whose parlayed her Real Housewives gig into stints on shows such as Celebrity Apprentice, Glee, The New Normal, and Dancing with the Stars -- said that while she and Phaedra "are not close" and "not BFFs," she felt the need to have her back in the brouhaha.
Leakes, a former stripper, said that she's conscious of what Phaedra's going though and "wanted to give her advice on how to get through during tough times like these.
"You never know what a woman is going through behind closed doors, and I could clearly see Phaedra was going through something and she was in pain," she said. "She's a mom with two young boys, and all I saw was myself, so I had to reach out."
Article continues below advertisement
Leakes added that "Phaedra is a woman, and woman to woman I felt her pain!
"Sometimes you just need somebody to talk to. Somebody to cry to. It's always during times like these when you get to see the true colors of those that call themselves your friend!
Leakes -- who's been rumored as a Fashion Police replacement for Kelly Osbourne -- summed up her take on the situation in humble, third-person fashion.
"One of the great things about NeNe Leakes is that I have a heart," she wrote.