'I Was Just Over It': Kandi Burruss Slams 'Lame' Feud Between Phaedra Parks & Kenya Moore, Resents Being Dragged Into It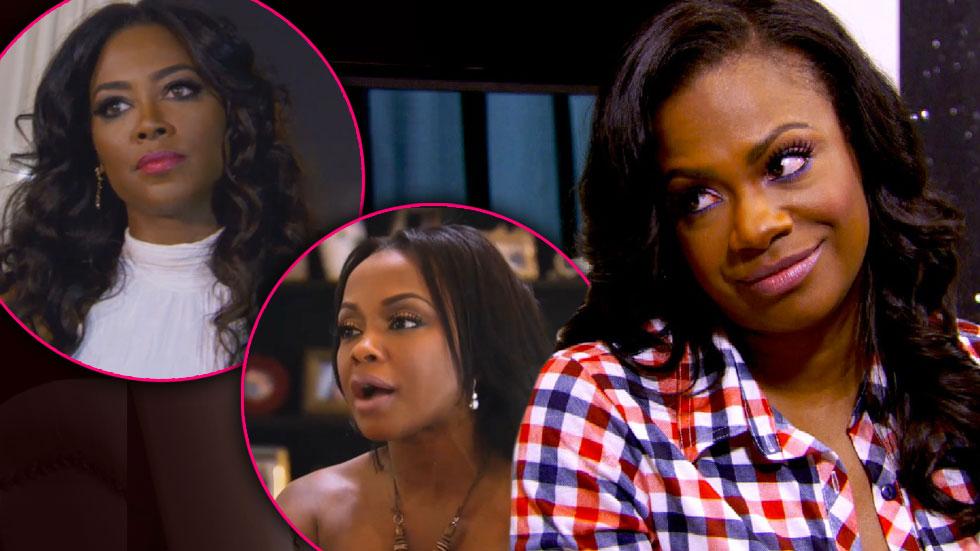 Kandi Burruss is "over" the "lame" feud between Phaedra Parks and Kenya Moore -- and rips the two women in her new Bravo blog.
Burruss said she's "just over" all of the drama stemming from the rumor Parks possibly was having an affair with an "African man" named Chocolate, as her husband Apollo Nida was headed to jail.
"Honestly I was just over it," Burruss wrote. "Every time we all get together there has to be some lame ass 'tea' spilled, and I'm just tired of it."
Article continues below advertisement
Commenting on the heated discussion that ended with Parks leaping across the table at Moore, Burruss said there was never a chance a physical brawl would erupt.
"Seeing Phaedra jump up was shocking," the music professional wrote, "but clearly she wasn't really going to hit Kenya, and Kenya definitely wasn't going to do anything."
Burruss was unhappy that she was dragged into the middle of the fight.
"What tripped me out was hearing Porsha and Phaedra make me out to be the enemy because I left the table two seconds later than they did," she complained. "That just felt like they said, 'Hey, we're going to put Kandi in the middle of this drama in some way.'
"Well if Phaedra is really going to play into this whole 'Kandi's not my friend because she didn't jump into my argument and run out the room faster than me,' then OK... So be it."
We'll see where this bad blood leads when the Real Housewives of Atlanta airs on Bravo Sunday at 8/7c.