Hold Onto Your Weave! Watch Phaedra Parks Leap Across Table And Attack Kenya Moore Over Cheating Slam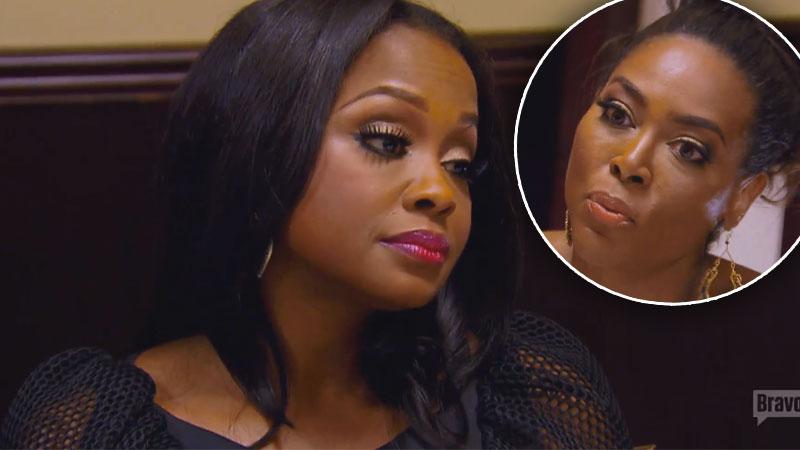 The Real Housewives of Atlanta stars have always had the most vicious brawls, and a sneak peek of the upcoming episode of the Bravo reality show proves they'll fight for their nasty reputation until the bitter end!
This time around, Pheadra Parks takes the trophy for feistiest Housewife.
The new clip shows the women all gathered for a glamorous meal. On the menu? Kenya Moore addressing the rumor that everyone has been hearing.
Article continues below advertisement
"Text messages that you sent to Mr. Chocolate," Moore is seen saying in the video, clearly taunting her co-star.
"And who is Mr. Chocolate?" Parks innocently asks.
"The man that you've been sleeping with!" responds Moore.
That's when Parks has clearly had enough.
As many of her co-stars have done under different circumstances in the past, the RHOA star jumps up and leaps across the table to take care of business.
To find out what happens next, tune into the Real Housewives of Atlanta on Bravo Sunday, March 1, at 8/7c.