Exclusive
Sex Toy Slur: Kenya Moore Brought XXX Toys To Reunion In Bid To Taunt Porsha Stewart About Ex-Husband Kordell's Rumored Sexuality!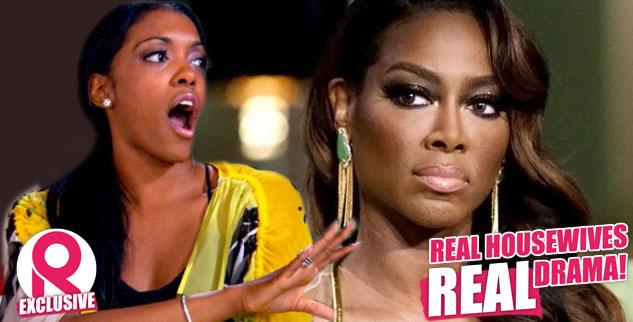 Article continues below advertisement
"Porsha beat the sh*t out of her! She is a little thing and she jumped on her and pulled her down to the ground by her hair, and Kenya doesn't have a weave, it is all her own hair."
The physical fight came as no surprise to those on the RHOA reunion set, with the source telling RadarOnline.com that Kenya completely crossed a line by mocking Kordell's sex life.
"Porsha was sick of her saying that she was Kordell's beard and those toys were the last straw. Porsha is a skinny thing but she was whopping her butt!"