Exclusive
Good Riddance, Kelly! Kathy Griffin Plans To Revamp 'Fashion Police' After Osbourne's Departure -- How She'll Do It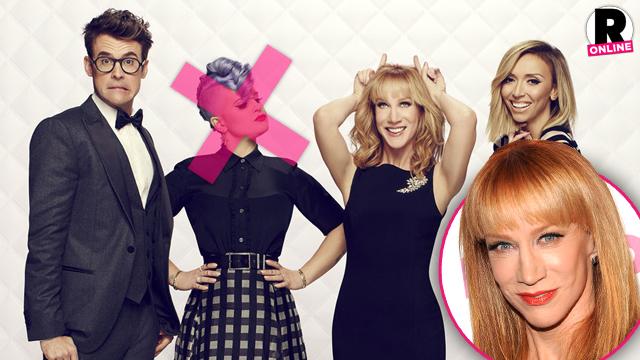 Kelly Osbourne was forced out of Fashion Police Friday after publicly criticizing Giuliana Rancic's comments about Zendaya Coleman's dreadlocks. Now, RadarOnline.com has learned, Kathy Griffin has plans to save the show -- and it means Khloe Kardashian will become a permanent member of the cast.
On Friday morning, network officials at E! "told Kelly they would allow her to resign. But if she had refused, she would have been immediately fired," an insider told RadarOnline.com.
Article continues below advertisement
"Most of the drama and damage that happened in the aftermath of Giuliana's comments about Zendaya was because of and tweeting about it," says the source. "Speaking out so publicly against the show on social media made things so much worse.
"With Kelly gone, the show will be able to move forward in a very positive direction. Kathy plans on doing some fun skits, and is hopeful that Khloe," the source said. "During recent months behind the scenes, Kathy and Khloe have established mutual respect for each other. Khloe has a terrific eye for fashion, and Kathy has been assured Kardashian jokes wouldn't be off limits."
RadarOnline.com broke the story: Osbourne wanted to quit the show even before the latest controversy.
"Kelly is still mourning the loss of Joan Rivers. The show just hasn't been fun for Kelly lately, and she wants to quit," the source previously said. "Joan was the glue that held everyone together and always quelled spats between Giuliana and Kelly."
Behind the scenes, the crew of Fashion Police is "elated the chick with purple hair is gone!" the insider revealed. "There was always constant snickering behind Kelly's back because of her purple hair. Who would want to take any fashion criticism from someone with a purple mohawk?"
Are you happy to see Kelly go? Let us know in the comments!