Exclusive
The War Continues! Kate Gosselin Accused Of Throwing Away Jon's Gifts To The Kids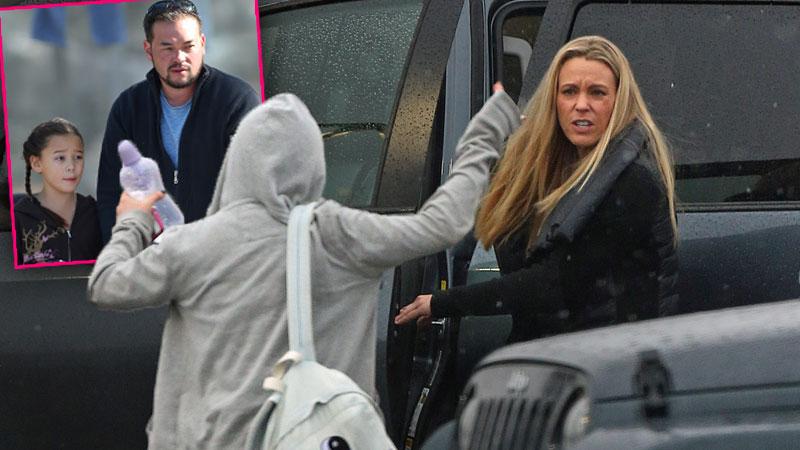 Kate Gosselin allegedly hates her ex so much, she's willing to sacrifice her eight children's happiness for revenge.
RadarOnline.com can exclusively reveal that Jon, 37, once accused the Kate Plus 8 star of tossing sweet presents he gave their kids during visits at his home.
"Children have explained concern that they cannot safely bring any gifts, toys, pictures or stuffed animals home from Father's house," Jon's lawyers claimed in October 2010 civil court papers during the former spouses' bitter custody battle. "Mother takes them away, and throws them out."
Article continues below advertisement
The children— twins Mady and Cara, then 10, and sextuplets Aaden, Colin, Joel, Leah, Alexis and Hannah, then 6— thought of creative ways to keep their precious presents, Jon alleged.
"Children have independently decided to hide certain toys, etc. around their room but fear every day that they will be found and thrown away," the attorneys wrote, ending with a firm order.
"Mother must not throw things out without asking Father first."
As RadarOnline.com previously reported, Jon also accused his 39-year-old ex of even more cruel behavior in the court documents, including corporal punishment and neglect.
"While bathing Leah, Father found large red welt on her read end," the lawyers wrote, adding that the children have complained about their mother's spankings.
He also claimed she locked the kids in their rooms overnight, even when they had to use the bathroom, and said she often fed them weeks old, moldy meals.
Kate has made plenty of her own accusations against her ex-husband. In March 2014, she said she was worried about her children's safety after Jon fired a gun at a photographer.