Photo Proof? Months Before Abuse Claims In Court, Kate Gosselin Caught Manhandling Son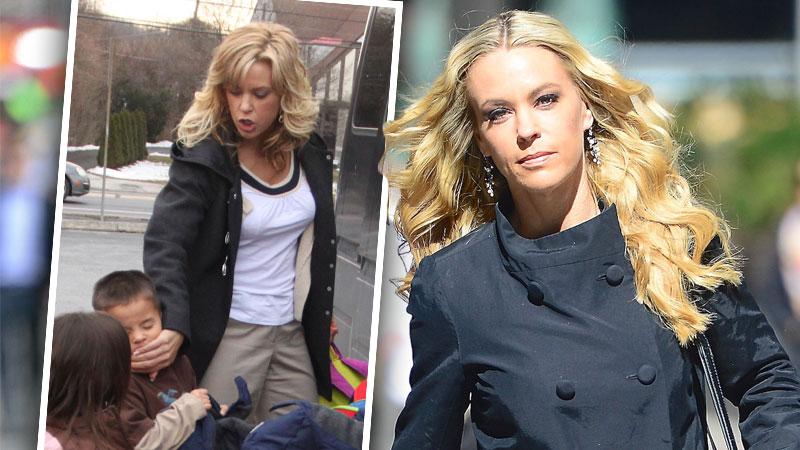 Kate Gosselin's alleged abusive behavior toward her son Collin has been going on for longer than fans may know, RadarOnline.com can reveal.
The controversial Kate Plus 8 star, who was reportedly investigated by the Berks County Pennsylvania Department of Children and Youth Services over claims she was mistreating her 10-year-old son, was caught on camera angrily covering his mouth on January, 15 2010.
Article continues below advertisement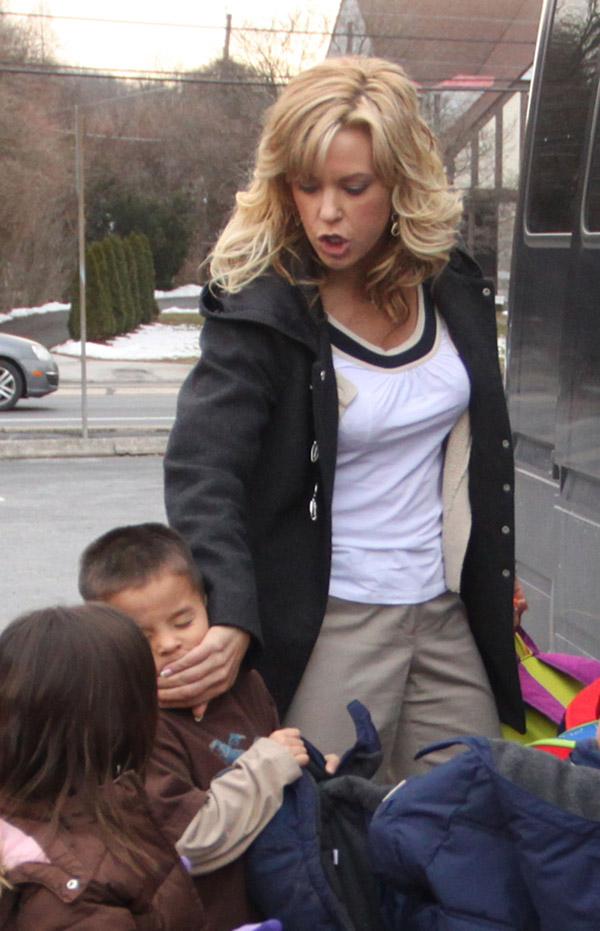 "The boy was shouting too loud, so Kate said 'Shush!' and put her hand over his mouth," an eyewitness to the shocking incident tells RadarOnline.com.
According to the insider, the former Celebrity Apprentice star, 39, was furious with her sextuplets, also including sons Aaden and Joel and daughters Leah, Alexis, and Hannah, who were bickering after getting off the school bus in their native Reading, Pennsylvania. (Kate also has 14-year-old twins Mady and Cara with her ex-husband, Jon, 37.)
Though the other children were involved, it seems she singled out the troubled Collin.
Just a few months later, her ex-husband Jon would file court documents accusing her of even worse. "On Tuesday, October 19, 2010, while bathing Leah, Father found large red welt on her read end," the document obtained by RadarOnline.com states. "Later explained that it was from Mother, after Leah bit Hannah…Several children have come forward to Father complaining that they get hurt when Mother spanks them."
Article continues below advertisement
Later that year, RadarOnline.com exclusively reported that Collin and his sister Alexis were expelled for behavioral problems at their private school. Family insiders said both children were physically abusive to their classmates.
Five years later, Kate is under fire after a tipster told the DCYS that she "had been both physically and psychologically abusive to Collin," In Touch first reported.
Investigators allegedly determined that the allegations were unfounded.