Shocking Tell-All: John Travolta's Nephew Claims 'Scientology Almost Killed Me!'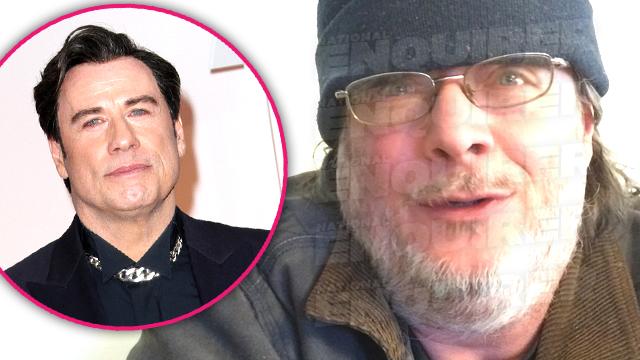 The hits keep coming for the beleaguered Church of Scientology. Days before HBO's explosive documentary about the church is set for wide release, John Travolta's nephew has come forward with his own claims of "psychological warfare" and "mental control" by the controversial church.
Speaking exclusively with The National ENQUIRER, Sam Travolta, Jr. said he's been forced to live on the run since fleeing the religion in 2007, and remains fearful for his life.
Article continues below advertisement
"Scientology almost killed me!" Sam, 47, said, explaining that what he called "psychological warfare" by the church became so unbearable that he attempted suicide to escape.
"Things got so bad that I tried to jump off a bridge in Los Angeles in January 2007, trying to kill myself!" he claimed. Sam then spent 28 days in a mental treatment center.
Despite his uncle's high profile in the organization, however, Sam claimed the church continued to retaliate against him for leaving, by "spreading rumors around town that I was psychotic," for example.
And while John and wife Kelly Preston have long been two of Scientology's most famous and outspoken devotees, Sam said John claimed that even he couldn't stop the church from persecuting him: "My Uncle John told me, 'Sorry, Sam, I can't help you. They don't care who I am.'" Travolta's lawyer vehemently denied that John allowed Scientology to persecute Sam. Travolta provides financial support to Sam.
Article continues below advertisement
Sam insisted that from the start, he never received special treatment because of his relationship to the Hollywood star. While working as a file clerk at a Scientology facility in Los Angeles, he claimed, he was "constantly being yelled at to work faster."
For more about his allegations of "mental control" by the church, and how he finally escaped, pick up the latest issue of The National ENQUIRER, on stands now!