Scientology Stalin? Former Church Bigwig Compares 'Psychotic' Leader David Miscavige To Hitler, Khomeini & More In Shocking New Video Deposition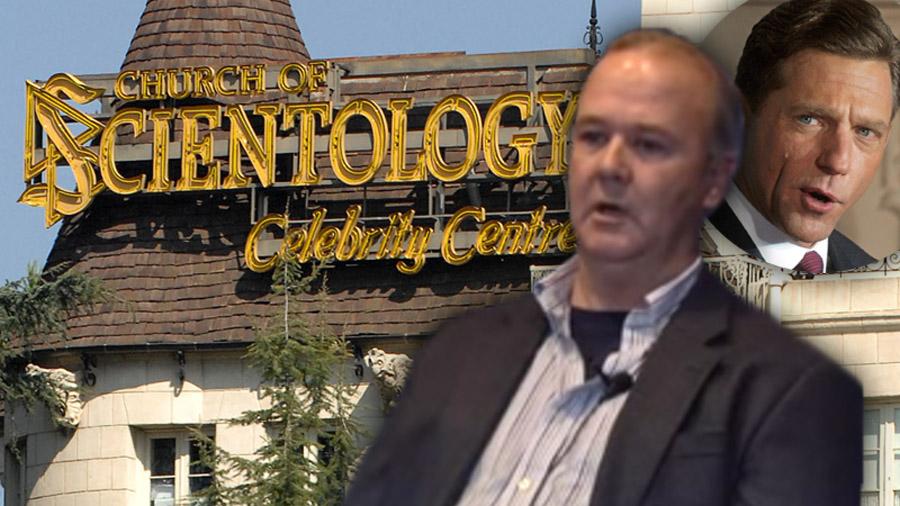 Marty Rathbun was once the second-in-command at the Church of Scientology. Now, he's left the church and is speaking out to slam church leader David Miscavige as a "narcissistic psychotic" like Hitler in a shocking new video deposition, obtained by RadarOnline.com.
A 27-year member of the church, Rathbun was once the "inspector general for ethics," second in command only to leader Miscavige. He left the group in 2004 after becoming disillusioned with what was happening within its walls.
Article continues below advertisement
The deposition comes as part of a fraud lawsuit brought by two former members who claim they were bilked into donating hundreds of thousands of dollars to the church. And while Rathbun was deposed to comment on the bureaucratic details of the organization, his deposition got much nastier.
"My reason for leaving Scientology was the recognition that David Miscavige was a complete narcissistic psychotic personality that had absolute control," Rathbun said, "and that Scientology was all about him, really. And that there was really nothing in my power that I could do, based on the way the whole system was set up, to change that."
Miscavige has been accused of perpetrating physical and emotional abuse on his underlings — claims the church has always strenuously denied. When asked for his own examples of Miscavige's "psychotic" behavior, Rathbun alleged, "He acts in a narcissistic and psychotic way for sure. I mean, spending $50 million to destroy me and my family? I think that's pretty psychotic."
While he insisted he was not an enemy of Miscavige, Rathbun said he did "not necessarily" like him, and "it would be a good analogy" to liken him to "famous criminals." In particular, he admitted likening him to Hitler, Stalin, and Ayatollah Khomeini. "That doesn't connote hate or dislike, it just is what it is," he said. "… What it means is there's parallels in their behavior that are very direct."
Rathbun is currently embroiled in a lawsuit he and his wife Monique brought against the church, alleging that Scientology officials launched an all-out war of harassment and intimidation against them when they defected. This deposition was first reported by Scientology expert Tony Ortega, on his blog.
Watch the video deposition here and for more revelations stay tuned to Radar: