Exclusive
What Arrest? Jenelle Evans Decides To Take Baby Daddy Nathan Griffith Back After Domestic Incident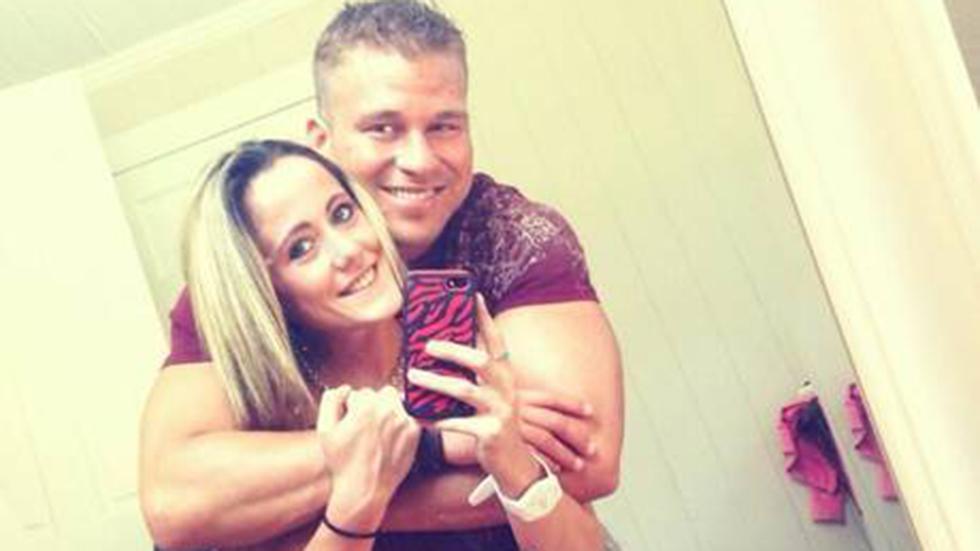 Jenelle Evans should be planning her fairytale wedding. But instead, the Teen Mom 2 star has been separated from her fiancé, Nathan Griffith, ever since he was was charged with criminal domestic violence after a fight on March 4 at their Myrtle Beach, S.C. home.
As RadarOnline.com previously reported, Griffith has been staying with a friend since the arrest because of a no-contact order imposed by the judge. But as soon as it is lifted, Evans is planning on welcoming her soon-to-be husband and baby daddy back into their home.
Article continues below advertisement
"Jenelle is taking Nathan back," a friend of the couple tells Radar. "They are working things out."
Why the speedy reunion? "Jenelle decided to take Nathan back because they have a family and a house together," the friend says. "Jenelle loves her life. And it's hard enough for Jenelle living without Nathan now."
Griffith has been on board from the start: He previously told Radar, "I love her and want to be with her." And now, it seems like a real possibility.
"Jenelle and Nathan have not been speaking directly to each other, but Jenelle has been speaking to Nathan's friend Josh, who Nathan is currently staying with," the friend says. "Josh tells Jenelle how Nathan's been feeling and that Nathan said he wants to work it out."
"Nathan also said that he was very sorry for the way that he pushed Jenelle away so badly for no reason the day of the arrest," the friend adds.
Article continues below advertisement
Evans and Griffith have been engaged since January. The couple has one son, 8-month-old Kaiser, together, while Evans is battling to regain custody of her 5-year-old son, Jace, from a previous relationship.
Now, Evans is again sporting the ring that Griffith allegedly tried to take off her finger during their March 4 fight.
"Jenelle also has her engagement ring back," the friend reveals. "She is back to wearing it again."
Do you think Jenelle and Nathan should try to make it work? Let us know in the comments!