Death Threat Probe: FBI Investigates Amanda Knox In Wake Of Murder Conviction Being Overturned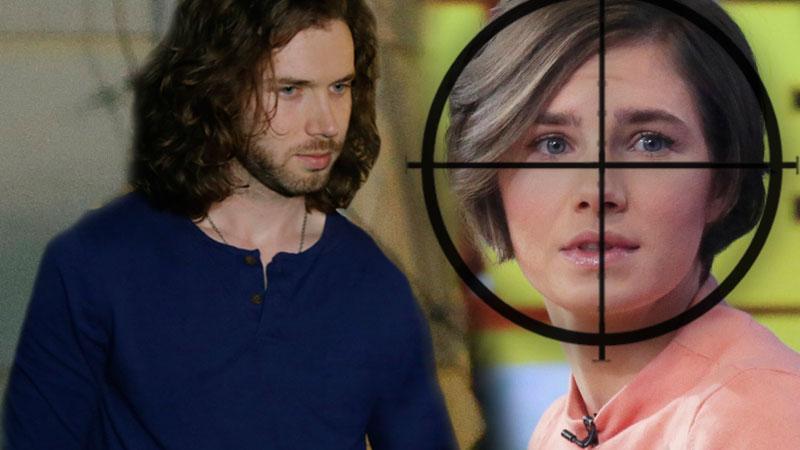 The FBI is investigating serious death threats from Britain to kill Amanda Knox, the Sun newspaper reports.
Just hours after an Italian court cleared Knox of the murder of her British roommate Meredith Kercher, a family source told the newspaper FBI agents had launched a probe into the terrifying matter.
The source told the Sun that Knox, 27, knows who is threatening her and is being protected by bodyguards.
Article continues below advertisement
"We've been given reason to believe they have the ability to carry out their threats," the source said. "We know who it is and their address. The FBI is investigating.
"The vast majority of internet trolls harassing Amanda are British."
As RadarOnline.com has previously reported, Knox, who is from Seattle, lived under a cloud for seven years after she was accused and then found guilty of murdering British exchange student Kercher, 21, in Italy.
Kercher was discovered half-naked with her throat cut.
But Knox's agony ended Friday when Italy's Supreme Court found both Knox and her one-time boyfriend Raffaele Sollecito, now 31, innocent of the crime. And to Knox and her family and friends' joy, the ruling is final.
On Friday night, Amanda Knox tearfully remembered former roommate Meredith Kercher in an emotional statement to the world just hours after she was cleared of murdering her.
Appearing before the media outside her mother's Seattle home, Knox said, "Meredith was my friend and she deserved so much in this life. I am the lucky one."
But Kercher's mom Arline described herself as "very shocked" at the verdict.
Meanwhile, the Daily Star reported on Sunday that Knox is planning to marry long-haired musician fiancé Colin Sutherland, 27, and start a family.
Her attorney Anne Bremner said, "They want to marry this summer and Amanda is keen to start a family so she can begin to put what has seemed like a never-ending nightmare behind her."