Justice For Amanda! Knox Acquitted Of Murdering Meredith Kercher In Appeals Trial — Ruling Is FINAL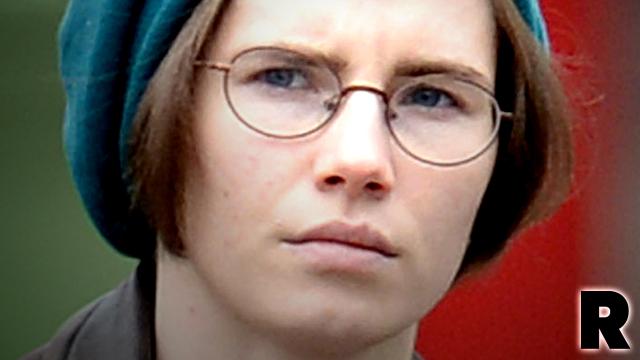 For more than seven years, Amanda Knox has been living a nightmare after she was accused and then found guilty of murdering her former roommate, British exchange student Meredith Kercher. But the long agony ended Friday when Italy's Supreme Court found both her and her one-time boyfriend Raffaele Sollecito innocent of the crime. And there's no more chance of appeal — the ruling is final.
According to reports, shouts of "Freedom!" rang out from Knox's family home in Seattle as the news of the verdict came down Friday afternoon.
Article continues below advertisement
She and Sollecito were initially found guilty of murder and sexual assault of Kercher in December 2009. Those convictions were overturned in 2011 due to a lack of evidence, but they were retried in 2013 with a different outcome. Knox was sentenced to 28.5 years in prison and Sollecito got 25 years.
At the time, Knox said she would fight any potential extradition.
One surprise of this appeals trial was that Sollecito turned against his former lover, introducing a 306-page document claiming that he had grown unsure whether Knox was truly with him the night of the tragedy.
"The defense intends to emphasize that Sollecito has always shown himself to be extraneous to the crime, and has always said that that night he did not move from his own home," reads the document. "However, he did not rule out that Knox could have gone out."
Now, however the case is closed, according to the High Court.
Kercher was brutally murderd in the home she shared with Knox in Perugia in November 2007. A local drifter, Rudy Guede, is currently serving a 16-year sentence for the murder. Police had found his handprint in blood at the scene.