Leading Forensic Profiler Blasts Amanda Knox DNA Evidence As 'Made Up' & 'Incredulous'—Appeal Decision Expected Soon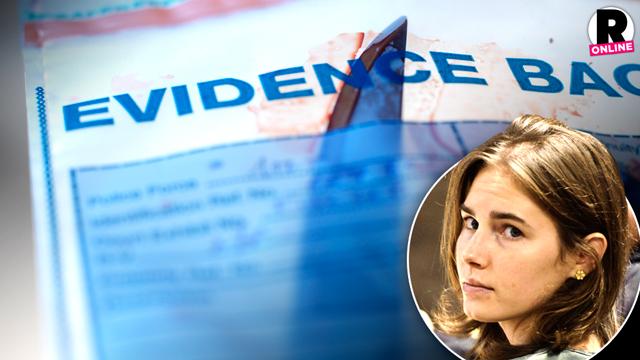 A top DNA expert is blowing apart the forensic evidence as "made up" in Italian prosecutors' case against Amanda Knox and her former Italian boyfriend, Raffaele Sollecito, who are anticipating a decision this week in their third and final appeal.
Professor Peter Gill, a renowned lecturer of Forensic Genetics at Oslo University in Norway, is making his doubts crystal clear after taking an in-depth look into the Italian Police Scientific Department's processing of the crime scene and evidence collected, as well as studying an independent analysis a judge ordered for Knox and Sollecito's first appeal.
Article continues below advertisement
"It's very, very tenuous to use this DNA evidence to link to the conclusion that it proves an activity such as stabbing a victim," Professor Gill told the Daily Mail.
"You have to be very careful when you think of this, most people's idea of forensic science comes from CSI programs, but you have to remember forensic science has absolutely no connection to reality," he noted.
"People are conditioned to think there's a DNA profile, therefore, he or she must have committed the crime, actually nothing could be further from the truth, you have to be very careful how you think of it. The danger is if you start thinking someone is guilty, working backwards from there, fitting the evidence to the crime."
And he worries that's exactly what happened after the 2007 murder of Meredith Kercher, a 21-year-old British exchange student who was found dead with her throat slashed in the Perugia, Italy, home she shared with Knox.
"There are some worrying features in this particular case, maybe because the individuals live in the apartment and their DNA will be everywhere. That's the issue in this case, there's no dispute that they were in the apartment, but for legitimate reasons," Professor Gill told the publication.
Article continues below advertisement
"The evidence is weak. What I'm saying is there are possibilities of transfers, of contamination, which has to be seriously considered."
As RadarOnline.com reported, Knox and Sollecito were found guilty of murdering 21-year-old Kercher.
The former couple were convicted based on miniscule amounts of DNA that were recovered from a kitchen knife Sollecito had in his home, as well as bits of genetic material on Kercher's bra clasp, which investigators did not remove from the crime scene until 46 days after their initial search of the crime scene.
Both 30-year-old Sollecito and Knox, 27, served four years but were set free in 2011 when a judge found them not guilty on appeal.
However, the former couple's guilty verdicts were reinstated in the beginning of 2014. While Sollecito fights the conviction in his home country of Italy, Knox remains in Seattle.
Rudy Guede, an Ivory Coast-born man, is serving 16 years behind bars for the murder after his DNA was found all over the crime scene.
Article continues below advertisement
"For the record, it's extremely concerning for the bra clasp not to be collected until 46 days after the stabbing and it's my understanding that it was then in a different position. And my other concern is that they didn't change their gloves in between handling evidential items," said Professor Gill of the evidence largely used to convict Knox and Sollecito.
"It's known that Sollecito had used the door handle to get into the apartment. But, if investigators had touched the door handle, then the bra clasp, they'd be transferring his DNA, unless you were very, very careful."
The professor also questions how the DNA was studied. "Were they examined in the same room? Were the surfaces cleaned? What contamination controls were in place, so they couldn't have been cross-contaminated?" he wonders.
"What was the evidence transported in? Where is the documentation? All of these questions are fairly standard really. My understanding is that there's not much in the way of records."
Article continues below advertisement
Professor Gill went as far as blasting large portions of the prosecutors' DNA evidence as "fanciful: and "incredulous". He even called the microscopic bits of DNA on the knife a "red herring" that had nothing to do with whether or not Knox killed Kercher.
"The knife was very strange. It came from a cutlery drawer, they carried out a DNA profile, and found Amanda Knox's DNA on the handle, but she's been using this cutlery to prepare food, so therefore you would expect her DNA to be there, it's not surprising," he said in the interview.
"Another thing they said, the defendants selectively cleaned their DNA so that DNA wasn't found everywhere at the crime scene. If you contrast that with Rudy Guede's DNA, his DNA is everywhere, and in addition, he had no excuse to be in the apartment, so the evidence is quite convincing," continued the expert.
"On the other hand, Sollecito and Knox lived in the apartment, so it's going to be everywhere in the apartment and part of the background DNA. If I go to your house, I'll find DNA everywhere but it doesn't mean you've committed a crime of any kind."
Do you think Amanda and Raffaele will be found guilty, or will their legal saga finally come to an end? Weigh in with your opinion in the comments below.