Exclusive
'Distraught & In Fear': Shocking Police Report Reveals Clint Eastwood's Girlfriend's Side Of Domestic Incident With 'Abusive' Ex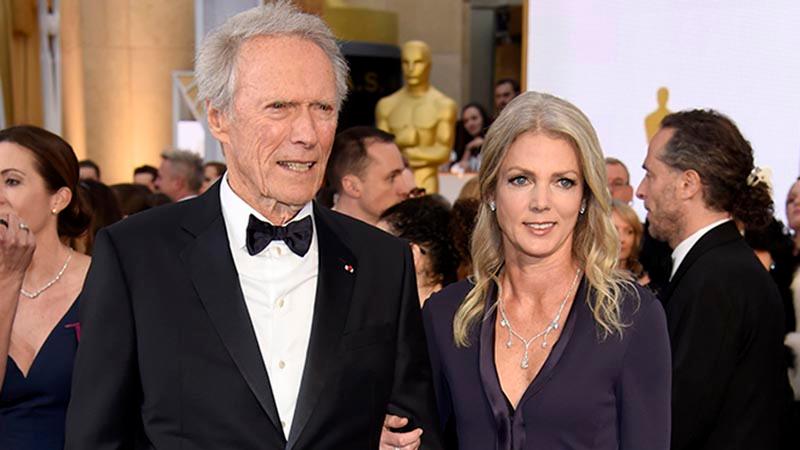 Before Clint Eastwood's new girlfriend Christina Sandera was walking red carpet on the Hollywood icon's arm, RadarOnline.com has learned, she was living "in fear." According to a police report obtained by Radar, Sandera was "distraught" in her previous marriage to a man she claimed was abusive!
As Radar reported, Sandera, 51, was involved in a domestic dispute with her then-husband, Paul Wainscoat, at her Carmel, Calif., home in June 2003. And while Wainscoat told cops that she attacked him, the stunning blonde told officers an entirely different story.
Article continues below advertisement
According to the police report, "Sandera said she was extremely upset because her cat had died. Sandera said she was sleeping, when she was awaken by Wainscoat. She said when she woke up, she was distraught over her cat, and told Wainscoat, 'Where are my kittens?' She said she then touched him on the chest because she was startled when he awoke her."
"Sandera said she did not strike Wainscoat in any way," the report states. "Sandera said Wainscoat then became verbally abusive. He began taking furniture out of the house, and yelled at her, 'You'll be hearing from my lawyers.'"
"Sandera said Wainscoat had been physically abusive to her in the past, however, she had not filed a police report. Sandera said she wanted to call the police on numerous occasions, however Wainscoat told her if she called the police she would be arrested, just as she was the last time the police were involved. Sandera said she believed Wainscoat, and therefore never called the police in fear of being arrested."
Article continues below advertisement
According to the report Sandera later "changed the locks to the house to prevent Wainscoat from entering since she wanted a separation. Sandera said she thought Wainscoat was filing this report fictitiously in order to get back at her."
Indeed, a source close to Sandera insisted, "The allegations by her ex-husband of alleged domestic abuse are absolutely false. It was she who was the victim of abuse by her ex-husband."
Neither party pressed charges after the incident, but Wainscoat filed for divorce.
Sandera has since begun dating Eastwood, 84, this past year.