What A Match! 7 Celebrity Couples Who Mirror Each Other's Looks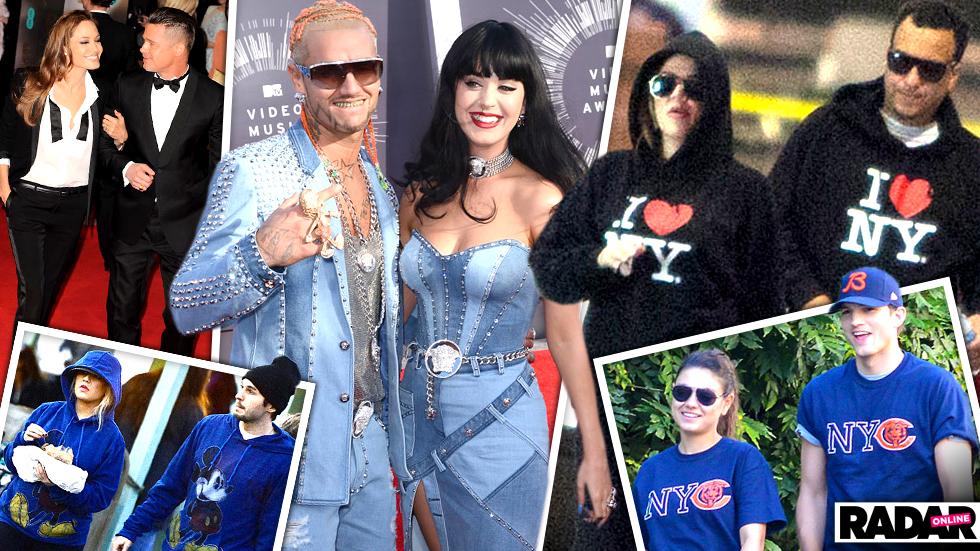 These celebrity couples show just how much they care for their partner by stepping out on the scene dressed just like them!
Article continues below advertisement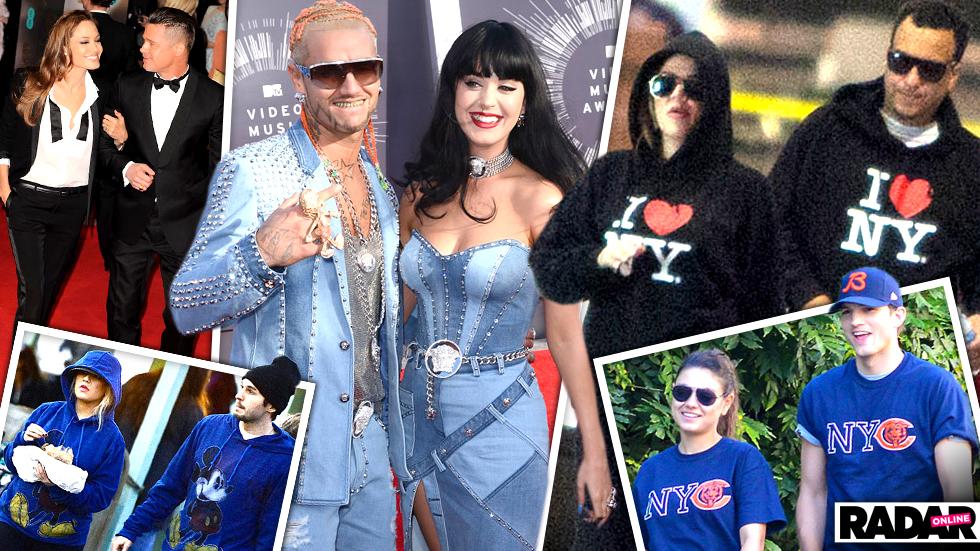 Stars prove that people in the best relationships really do begin to look the same.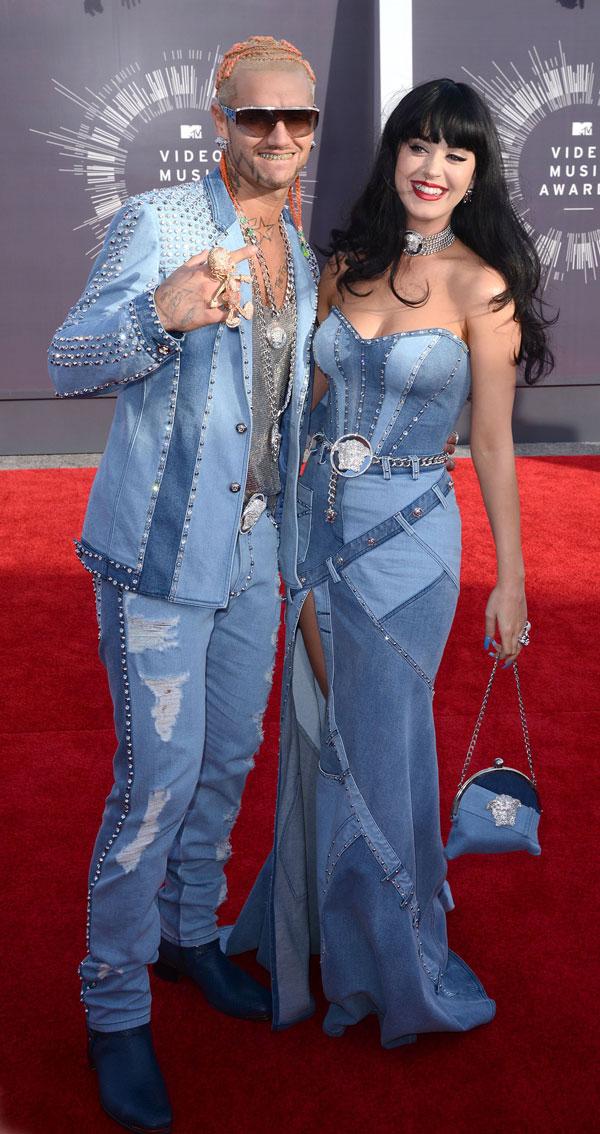 What a stud! Riff Raff matched his studded denim ensemble to his date Katy Perry's jean gown at the 2014 MTV Video Music Awards.
Article continues below advertisement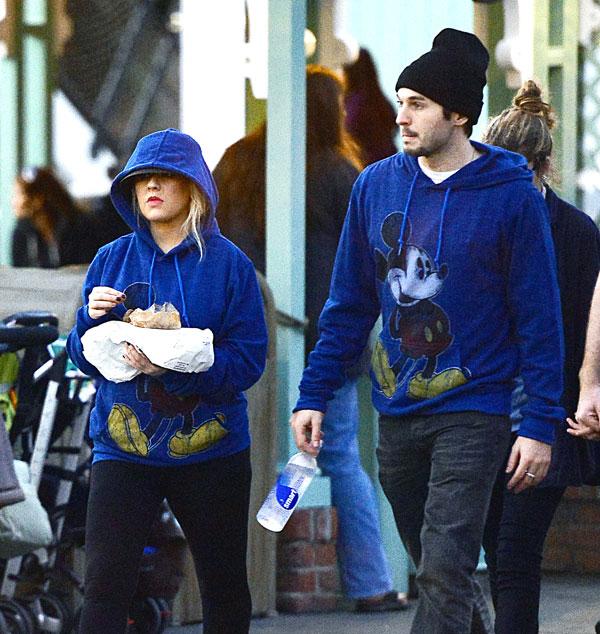 A couple that plays together stays together? Christina Aguilera and Matt Rutledge hit Disneyland in Anaheim, Calif., recently, and to show they're united in having fun at the "happiest place on earth," the couple donned matching Mickey Mouse hoodies.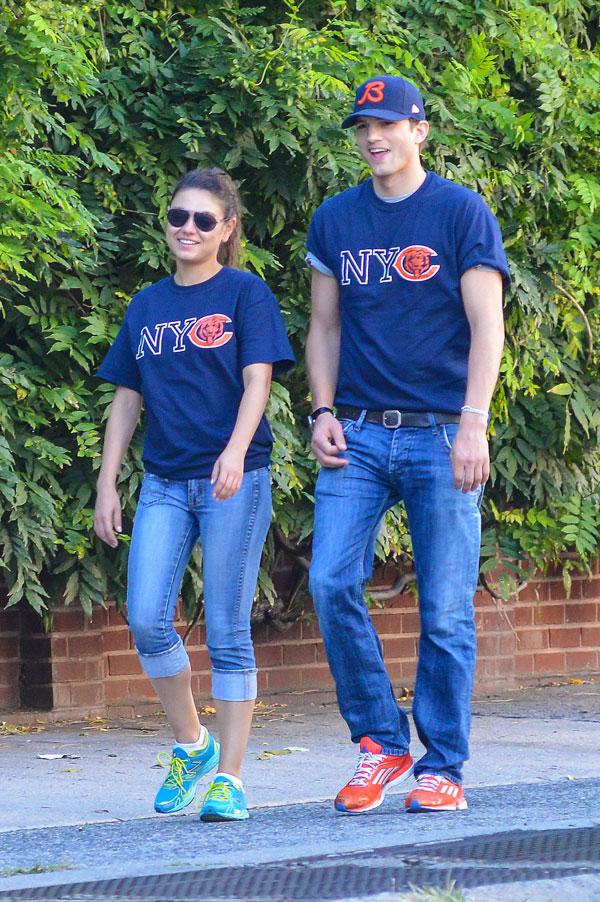 Ashton Kutcher's ex, Demi Moore, probably wouldn't be caught dead in a Chicago Bears NYC top, but Mila Kunis is cool with matching her man. The cute couple recently donned the same style shirts while watching a Bears Game with other die-hard fans of the football team at Overlook Bar in Manhattan.
Article continues below advertisement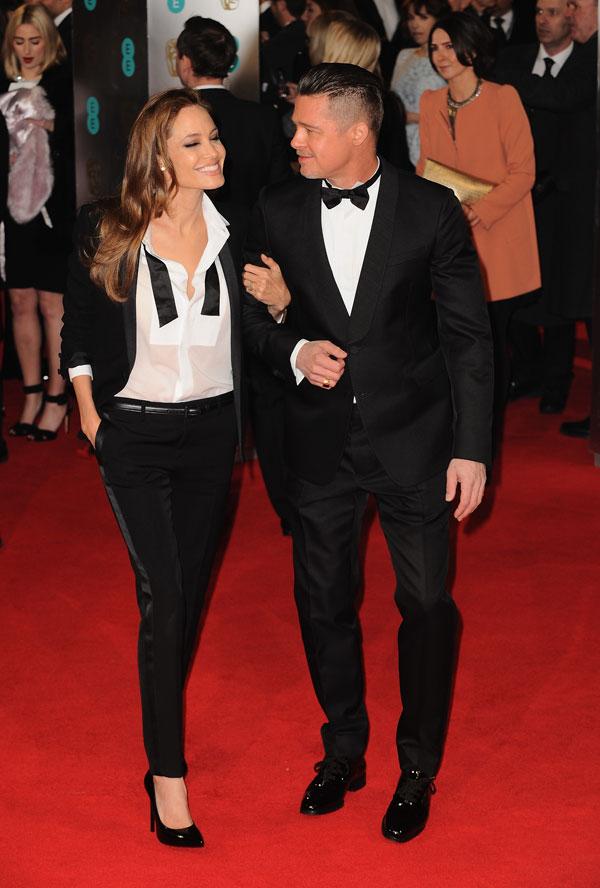 After nearly a decade together, newly married stars Angelina Jolie and Brad Pitt stayed in sync on the red carpet in matching tuxes.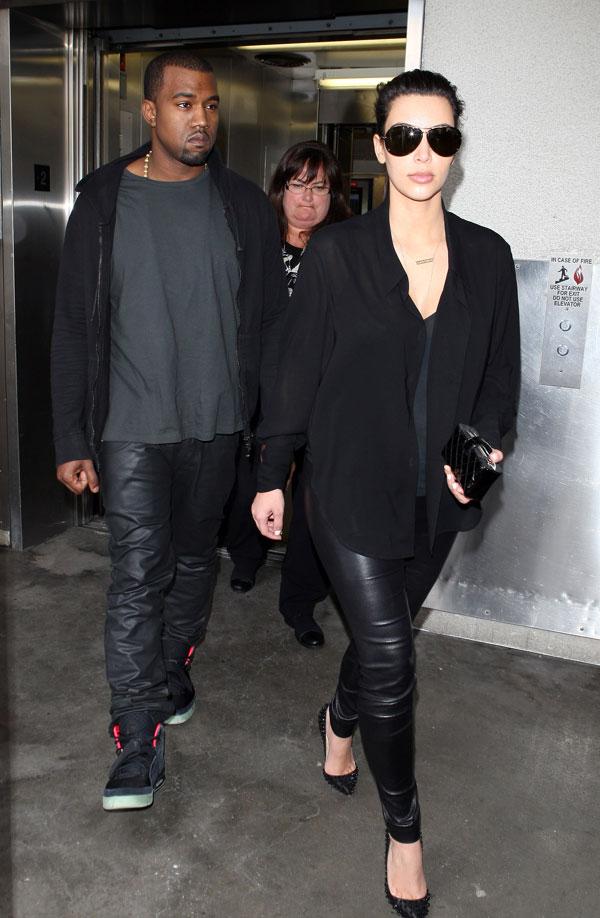 Both Kim Kardashian and Kanye West like the leather look. The two both donned black pants on a flight from Miami to Los Angeles.
Article continues below advertisement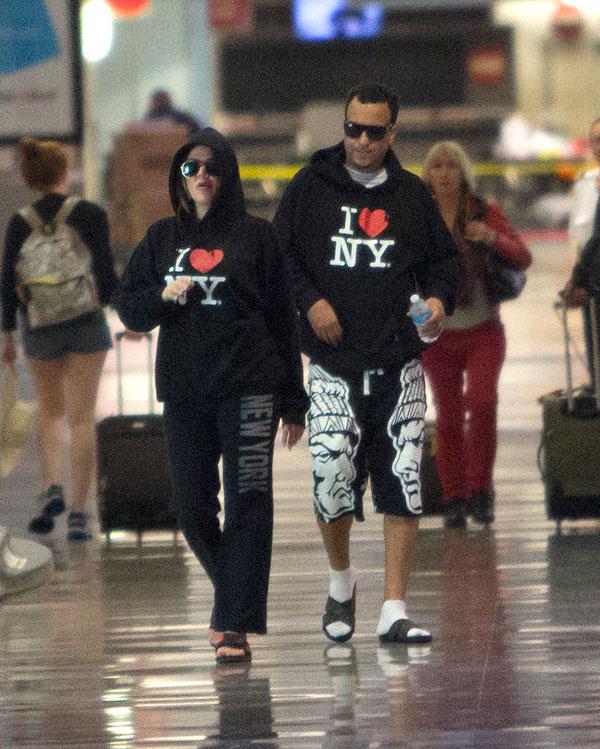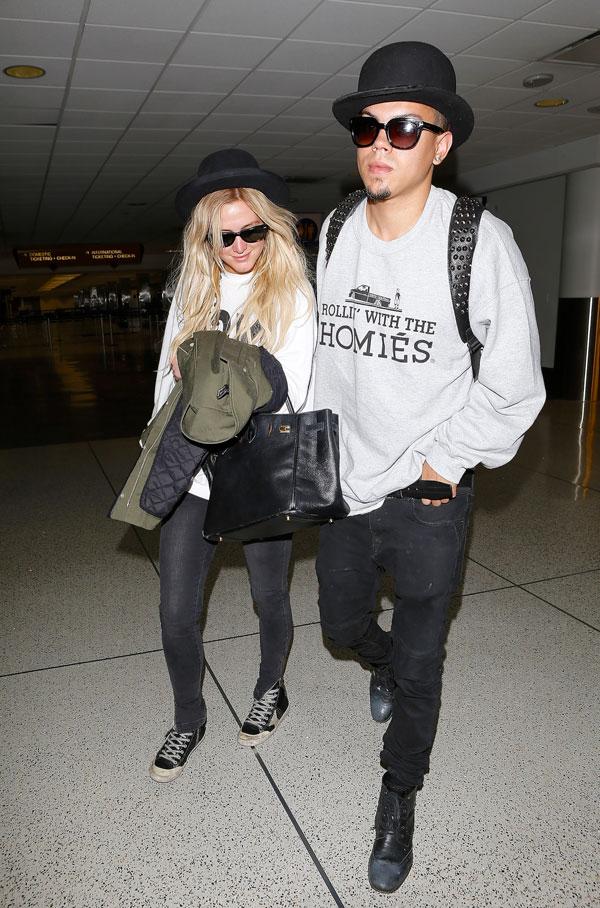 Ashlee Simpson and Evan Ross tried going incognito at Los Angeles International Airport recently. Too bad mirroring each other's look just made them stand out even more.