Exclusive
Down And Out In Wasilla: Broke Levi Johnston Moves Into His Mom's Garage — Bristol Palin's Fault?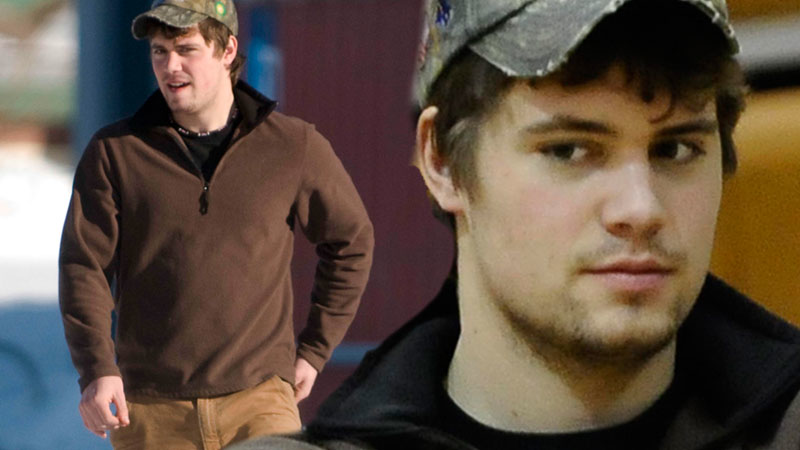 Bristol Palin is unloading her half a million dollar Alaskan home to move across country with her fiancé but her ex Levi Johnston recently changed addresses for another reason. RadarOnline.com has learned that he recently moved back in with his mom after falling on difficult financial times.
"He's packing up the whole house and just had a garage sale," said a source close to the family.
The 24-year-old had been renting a duplex for his wife Sunny Oglesby and their two daughters, two-and-half-year-old Breeze and newborn Indy. But working seven days a week as an electrician in the Wasilla area isn't bringing home enough money to keep a roof over their heads.
Article continues below advertisement
The young couple has tried everything to avoid moving in with his mom, Sherry Johnston, according to insiders.
"They couldn't even get a loan for a small camper to live in temporarily," one source said. "That was their first plan, but four banks denied them."
So desperate times have called for desperate measures, even though those closest to Levi aren't pointing the finger at him and blaming the couple's money mess on his overindulgent wife!
"They're not being welcomed with a warm greeting," continued the source. "But what choice does his mom have -- leave her grandkids homeless?"
Some of Levi's family members "think it's Sunny's actions that have gotten him into this," the source said. "It's because of the way she spends and manages money and refuses to downsize."
"She (Sunny) just spends his money on stuff for her -- hair extensions, clothes, shoes, expensive makeup, all sorts of unnecessary purchases," continued the source. "And it's all while she tells Levi that the money being spent is going towards clothes, diapers, food for their daughter and food for them. He's not being a deadbeat dad. He's such a good dad."
Article continues below advertisement
And right now, Levi is allegedly the only one bringing in an income.
"Sunny … got fired from two jobs she only had for a month," the source claimed.
This isn't the first time the down and out couple has been forced to crash with his family. Three years ago, he reportedly lived with his mom, and more recently Levi and his 24-year-old wife lived with his sister Mercede Johnston.
"They didn't pay rent and made Mercede's life miserable," added the source.
Meanwhile, Palin continues to drag Levi to court for thousands of dollars she's owed in back child support payments for their 6-year-old son Tripp. But the insider said she'll soon find out why he hasn't been able to show her the money.
Added the source, "Bristol and the Palin family have no clue how broke Levi now is!"