Exclusive
$250K 10-Carat Diamond Ring Whitney Houston Gave Bobbi Kristina Is Missing After Bathtub Incident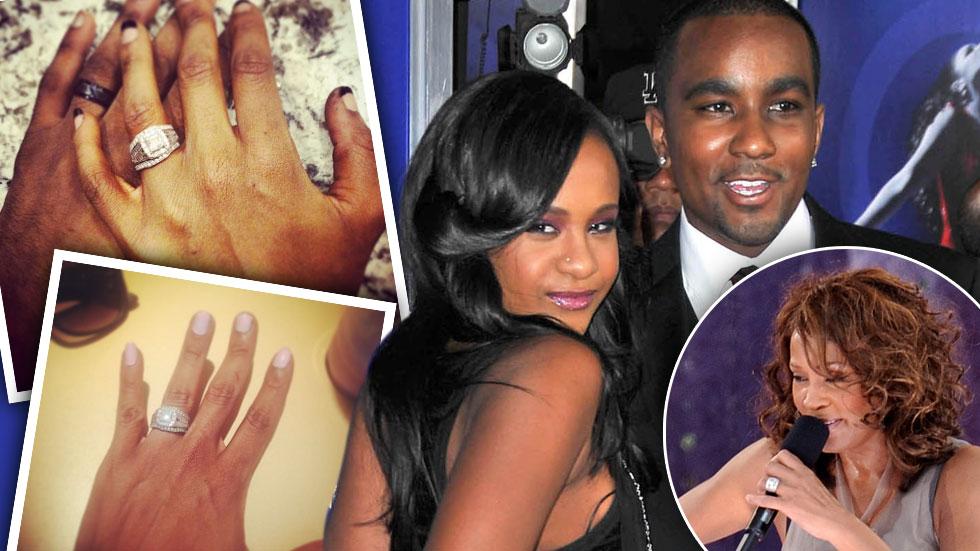 A 10-carat diamond ring Whitney Houston gave her daughter is missing in the wake of Bobbi Kristina Brown's near-drowning in her bathtub, a source with knowledge of the missing jewelry exclusively tells RadarOnline.com
It's the same $250,000 ring that Brown, 22, famously shared on Instagram as her "engagement ring" in 2012, when she announced she would marry Nick Gordon, the man who called the late singer "mom."
Article continues below advertisement
Questions about the whereabouts of the stunning ring were raised last week, when Gordon asked his mother during their interview with Dr. Phil if she had "the ring."
Michelle Gordon told her son she had it, and was keeping it in a safe place.
A Houston family representative later called Dr. Phil to ask for help in locating the ring, a source with knowledge of the call tells Radar. The Houston family rep declined to comment.
A source close to Gordon tells Radar that the ring his mother was referring to was a DIFFERENT diamond ring he bought for Brown last year -- and not the much larger one once owned by Houston.
Gordon is now 12 days into a residential substance abuse treatment program, while Brown remains in a coma in an Atlanta hospital more than six weeks after she was found unresponsive in her bathtub.