Exclusive
Just In Time! Nick Gordon's Kidneys Were Failing From Whiskey Binge Before Dr. Phil's Rehab Rescue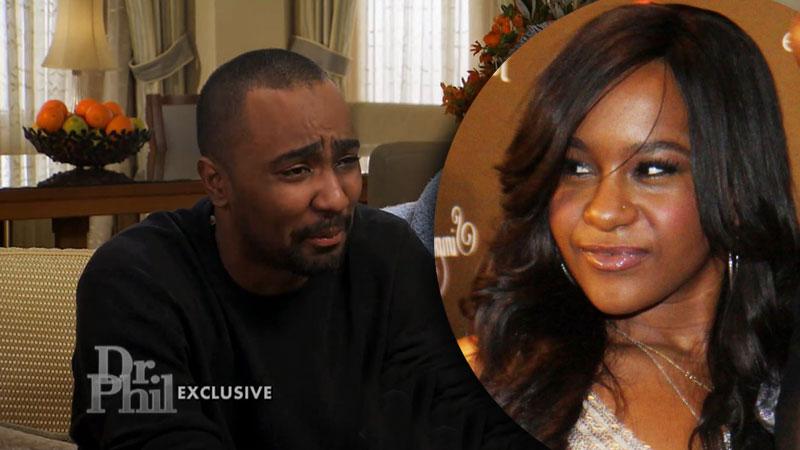 Dr. Phil's intervention with Nick Gordon came just in time! According to an insider, Bobbi Kristina Brown's boyfriend would have likely been hospitalized from kidney failure brought on by his heavy drinking if he hadn't been sent to rehab.
Gordon had been "chugging whiskey" and not drinking water for days while waiting for Dr. Phil's staff to arrive in Atlanta. Before the interview that turned into an intervention, the source close to Gordon says, "It was a hard 48 hours."
Article continues below advertisement
When the interview aired, an obviously intoxicated Gordon told Dr. Phil that his "kidneys hurt." And the source tells RadarOnline.com, "His kidneys were going into failure. He would have been hospitalized if Dr. Phil had waited another day."
As RadarOnline.com previously reported, Gordon kicked heroin and cocaine "cold turkey" immediately after Brown was found unresponsive in her bathtub and rushed to an Atlanta hospital. Although he gave up the hard drugs, Gordon continued to self-medicate with whiskey by the gallon and the prescription sedative Xanax, the source previously told RadarOnline.com.
Dr. Phil, who staged the intervention last Thursday, concluded that without the help, Gordon would soon be dead. He was put in a car and driven from Atlanta to Willingway Hospital in Statesboro, Georgia after filming concluded.
One week later, the source says, his progress "looks promising."
However, Brown, 22, remains in a medically-induced coma in Atlanta's Emory University Hospital, while Roswell, Georgia, police conduct a criminal investigation into what put her there.