Exclusive
'Undeniable' Hero! Angelina Jolie's Doctor Says Brad Pitt & Kids Have Been 'Incredibly Supportive' During Cancer Battle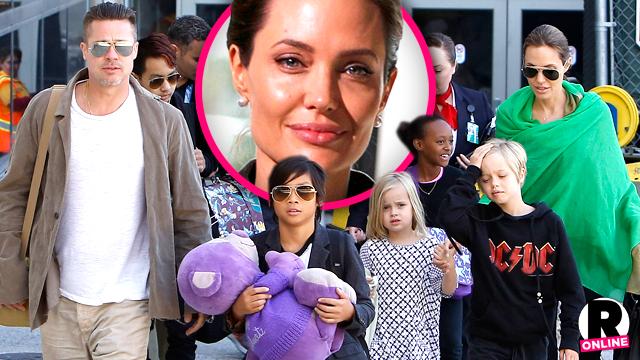 Article continues below advertisement
"Not every woman will have that environment, unfortunately."
According to Dr. Funk, who is a head physician at in Beverly Hills, Calif., and who has treated Jolie personally, "the medical team a woman picks is critical because it is that family that gives her the strength, support and knowledge that she is not a lone wolf doing something insane, but that she is being protective of her own future health."
"Angie was given nothing but love and support from the moment we met," says Dr. Funk.
As RadarOnline.com reported, the 39-year-old mother of six and goodwill ambassador to the United Nations went public with her struggle in an attempt to raise awareness for the those who might be at high risk of developing certain types of cancer.
Dr. Funk tells RadarOnline.com, "Angelina's going public has made an undeniable difference. Since her initial disclosure we have seen a remarkable rise in physician awareness and patient demand for genetic screening and risk assessment."
"What Angelina did was tremendously powerful amongst those who listened and understood it and those who are trying to be proactive and health conscious," Dr. Funk says. "They came to us looking for exactly that and we have created entire protocols for people who are at high risk, but mutation negative. It has dramatically changed since Angelina came forth two years ago."
Dr. Funk adds, "We have a quick online one-minute test called the . It is a short quiz and you answer five questions. It will alert you to the fact whether your family tree and personal history is worth considering the gene test."