Creepy Chaperones? Derick Wanted Ben To 'Rein In' Sex Thoughts Before He Married Jessa -- While Jim Bob Gives Them Kissing Lesson Before Wedding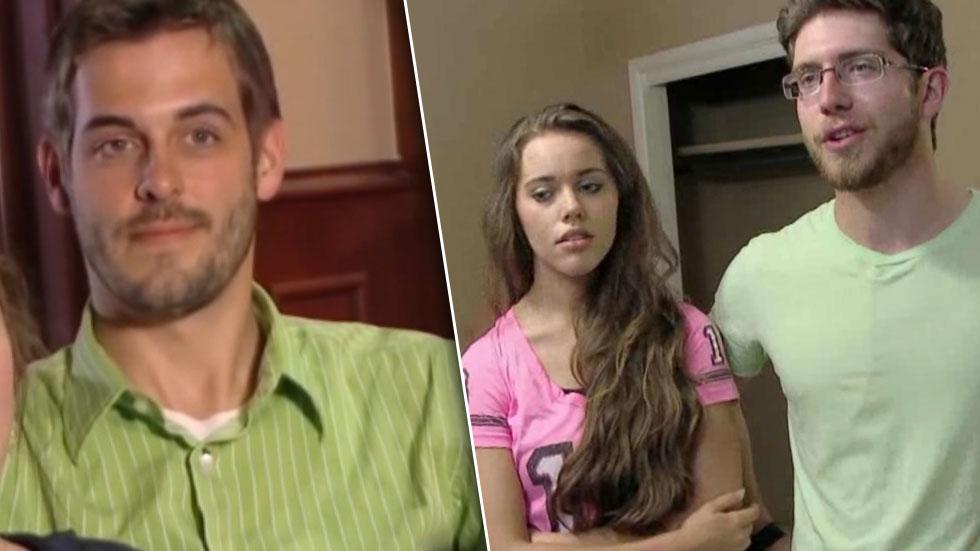 On Tuesday's 19 Kids and Counting, Jessa Duggar and Ben Seewald completed their final wedding preparations while relatives talked to them about the delicate issue of sex.
As the young couple completed their final wedding preparations, Derick Dillard and Jim Bob Duggar focused on the young couple's physical relationship, as both Ben and Jessa would lose their virginity soon after exchanging "I do's." (Of course, the two married last year but the show is now airing the pre-wedding episodes.)
Article continues below advertisement
As RadarOnline.com readers know, the conservative Christian Duggars don't allow their kids to have premarital sex or even share kisses, while unmarried couples are only permitted "side hugs."
Jessa's sister Jill and Dillard, who married last year and are now expecting their first child, followed the strict rules and on Tuesday's episode, the two advised Jessa and Ben during a double date.
When a producer asked Dillard how they would assert their chaperone duties, Dillard -- with Jill giggling beside him -- said, "You just say, 'Hey, whoa, hold on.'
"We know what they're thinking because we were just there. We're not just any other chaperone, we have a unique perspective, so whenever Ben gives her that look, I know that look because I used to give Jill that look.
Dillard said he recalled telling himself, "I need to rein it in right now," when he got hot and bothered as such.
"So if I see Ben with that look -- I might just have to tackle him," Dillard joked.
Article continues below advertisement
Jill, who got pregnant right after she married Dillard, wasn't suffering any more morning sickness and Jessa noted in confessional, "I'm really excited to have a new niece or nephew I'll get to spoil.
"It just makes me stop and think man, that could be Ben and I pretty soon."
Jessa added, "I guess I'm ready for it: I mean, I don't think I'd be getting married if I wasn't ready to start a family."
Later, Duggar patriarch Jim Bob and wife Michelle gave Jessa and Seewald their final marriage counseling session before the wedding.
Jim Bob told them, "Both of you like the physical relationship, but the guy, that'll kind of be the main focus. For a woman, communicating is the most important thing, taking time each day to communicate, that will mean the world to her."
Seewald told his soon-to-be father-in-law he that regularly gave Jessa opportunities to discuss issues.
"I'm not one to yell or lose it … but sometimes I tend to be more of the silent treatment thing and so I really got to watch that," he said. "We've had a few little disagreements, but it's been good working through those and trying to get it worked out as soon as possible."
Article continues below advertisement
Jessa thought it was important to agree to disagree.
Jim Bob predicted, "You're going to be a dynamic duo."
Then, the family patriarch demonstrated with wife Michelle something the twenty-something pair hadn't done yet: kissing.
"Let me show y'all the best way to kiss here," Jim Bob said.
"If you kiss straight on, your noses hit together, see," he said, bumping noses with his wife as Jessa and Seewald laughed.
"She turns one way, I turn another," Jim Bob said while kissing Michelle.
Then Seewald told the TLC cameras, "We're saving our first kiss for our wedding day: We think that it could lead to some stuff that we're really trying to avoid before our wedding and so, we think it's wise to hold off until our wedding day."
Also on the episode, Jeremiah acted as the couple's chaperone as they took out an Arkansas marriage license.
Article continues below advertisement
"I'm here so they don't break their rules," Jeremiah said.
Two days before the wedding, Jessa and Seewald went to pick up their wedding rings, but Ben kept Jessa's a secret.
When the jeweler gave Seewald Jessa's engagement ring back (he had sized it to fit the wedding ring in the band), Ben got on his knees and proposed to her again just for fun.
He told the cameras he was sure Jessa would love the ring but mused, "If she doesn't, I don't know -- I guess I'll go get a different one."
Also, viewers saw Jessa get her final wedding dress fitting.
The train was too long on the modest blush-colored gown, so she had it altered with a bustle in the back.
Michelle said she wore grandma Duggar's dress when she married Jim Bob, but it was a tight squeeze.