37 Weeks & Counting: Jill Duggar Shows Off Baby Bump In New Photos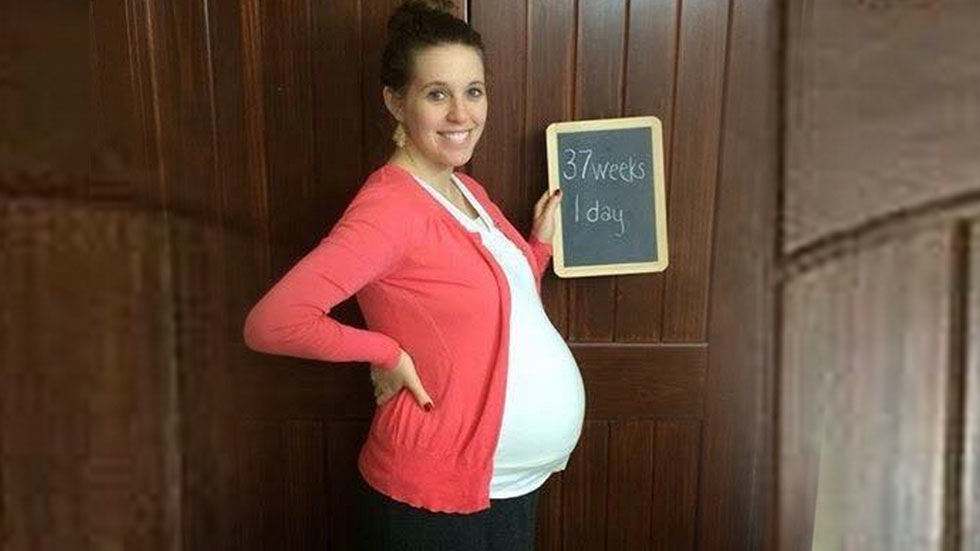 The final countdown has begun!
Jill Duggar is now 37 weeks pregnant with her first child with husband Derick Dillard and the baby's grandmothers can't wait to get their hands on him.
Derick shared a photo on Saturday of his mom Cathy and Jill's mom Michelle Duggar each with their hand on Jill's baby bump. "Hanging out with the grandmas! #bestgrandmas #37wks #19kids," Derick wrote on Instagram.
As RadarOnline.com reported, Jill and Derrick are all set to welcome Baby Dilly. Last month they even had a baby shower with Derick's Wal-Mart coworkers. The newlyweds have also been enjoying their final moments as a duo before baby comes and makes three. Last week they went to an Oklahoma State University Women's Basketball game and got to hang out with the team.
Article continues below advertisement