19 Gifts & Counting! Jill Duggar & Derek Dillard's Wal-Mart Baby Shower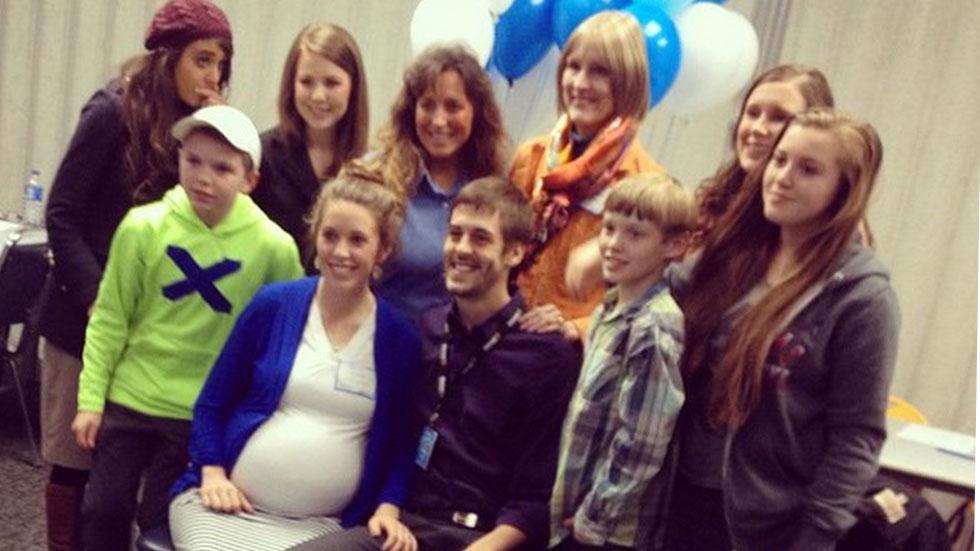 We've reached the final countdown! Only two months to go until Jill Duggar (now Dillard) is due to deliver a baby boy. To celebrate, the reality star was overwhelmed with gifts and Duggar-style festivities for her Wal-Mart​ baby shower.
After announcing their pregnancy in August 2014, Duggar and husband Derek Dillard – who married just two months earlier – set up a baby registry at their local Wal-Mart, where Dillard works as a tax accountant.
Article continues below advertisement
The father-to-be's trusty Wal-Mart co-workers threw the perfect shower for Jill, filled with laugher and gifts galore.
"Thank you to my awesome team at work for putting on an unforgettable baby shower for Jill and me!" Dillard captioned an Instagram snap commemorating the celebration.
Jill beamed next to her friends, showing off her growing baby bump in a V-neck top and striped skirt.
"We were super excited," Duggar told Us Weekly of discovering they would be parents. "We prayed together, and thanked God for this new little life. I was screaming and everything."
She added: "Derick was like, 'Don't get too excited! You might stress out the baby or something.' He's so cute. He's so sweet."