Jill Duggar & Derick Dillard Celebrate Six Months Of Marriage, Post Stunning New Wedding Photos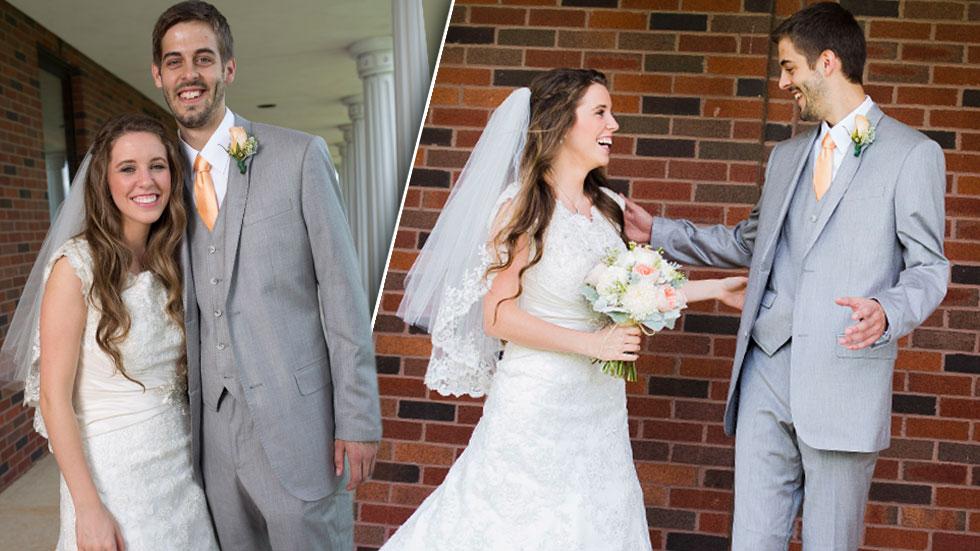 19 kisses and counting? They may have waited until "I do" to share their first kiss, but Jill and Derick Dillard have certainly made up for lost time – and then some.
Lucky for us, Mrs. Dillard enjoys keeping the couple's fans in the "love" loop.
The mother-to-be shared a slew wedding photos on Sunday, December 21, in honor of the pair's six-month wedding anniversary. "6 months ago today I married my #bestfriend @derickdillard," Jill Instagrammed.
Article continues below advertisement
http://instagram.com/p/w5WLierswl/?modal=true
The honeymoon is far from over for these newlyweds, who posted a close-up of a passionate kiss shortly after Jill's initial post. The 23-year old included a biblical quote in her caption:
"The last 6 months have flown by! Every day just gets better and better! I can't believe how blessed I am to be married to the most wonderful man ever @derickdillard 'Many a man proclaims his own steadfast love, but a faithful man who can find?' (Proverbs 20:6)."
http://instagram.com/p/w5YSFVLszC/?modal=true
Next, the 19 Kids and Counting star shared a fun collage of the couple's bridal party, followed by a poignant photo of family prayer.
http://instagram.com/p/w5aWpALs1r/?modal=true
She captioned: "A very sweet moment of prayer with Derick's mom before the wedding. Thank y'all so much for your prayers! She is cancer free!"
http://instagram.com/p/w5a18lLs2S/?modal=true
Article continues below advertisement