Exclusive
Fame Has Its Perks! Teresa & Joe Giudice Given 'Special & Unusual' Prison Arrangement -- 'They Are Very Fortunate'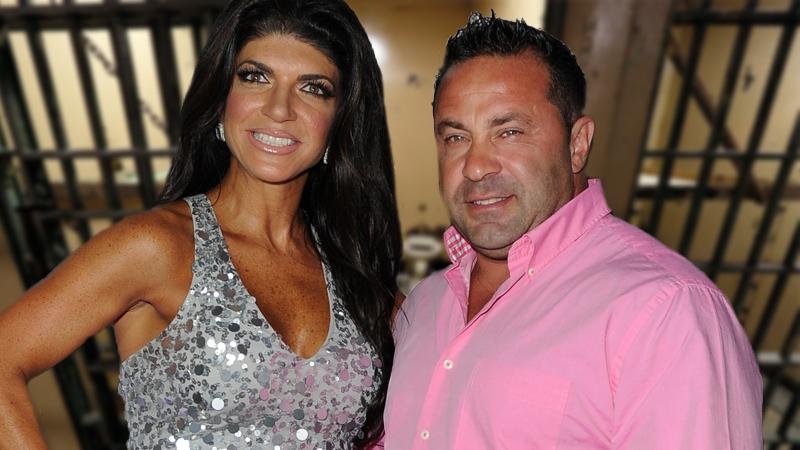 When Teresa Giudice and her husband Joe were indicted on multiple counts of fraud, the Newark, New Jersey, judge determined that the Real Housewives of New Jersey stars would serve their jail time separately. According to a former inmate at the same correctional facility that the married celebrity felons were sentenced to, they're definitely receiving special treatment.
"This type of arrangement is practically unheard of," Beatrice Codianni, who served time at Danbury Federal Prison in Connecticut, tells RadarOnline.com exclusively.
Article continues below advertisement
"Most of the time when there are people like Teresa and Joe, a married couple both convicted of committing a federal crime, they would have to go in at the same time."
The unusual scheduling, which has Joe serving his 41-month prison stint that will begin after Teresa's release, was arranged to accommodate the couple's four daughters —Gia, 13, Gabriella, 9, Milania, 8, and Audriana, 5.
"This is a special and extremely unusual arrangement and was given to them not because of their kids, but more because they are famous,"says Codianni, who served 14 years at Danbury on charges of racketeering.
"Usually you both go. If you don't have anyone taking care of the kids, they would go into foster care and after seventeen months, the kids would be put up for adoption."
"It is very difficult for people to comprehend, but the courts do not usually care how many kids you have or where you come from,"Codianni, who is now the Managing Editor for , tells Radar.
"Teresa and Joe are so lucky because at least she knows that her kids are in good hands, that he is taking care of them and that he will be bringing her girls to see her while she is in. And vise-versa.
"Most married couples who have ever been in their situation were not so lucky, but they were also not famous."
Do you think that the judge should have thrown Teresa and Joe Giudice in jail at the same time? Let us know in the comments below.