Exclusive
Meager Meals & Angry Guards! Inside Teresa Giudice's Prison Hell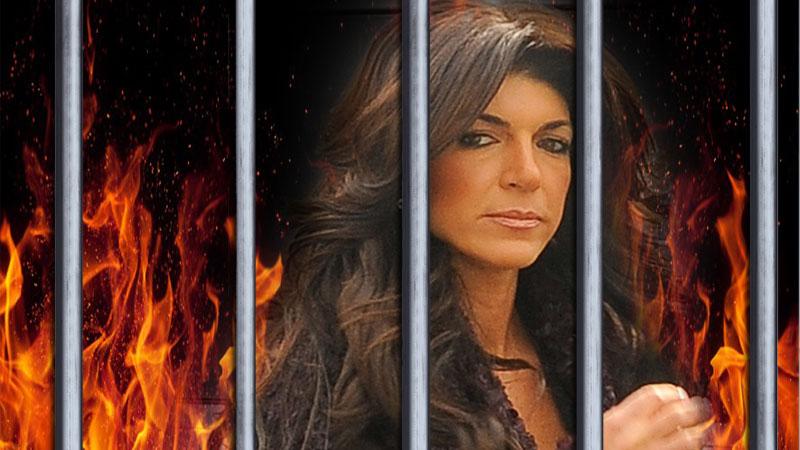 Teresa Giudice's privileged life of champagne wishes and caviar dreams came to a screeching halt when the Real Housewives of New Jersey reality star arrived at Danbury Federal Correctional Institute, a former inmate tells RadarOnline.com.
"Even though Teresa is not in there with people who murdered anyone, or anyone who is a sex offenders, no one would enjoy it there," former inmate Beatrice Codianni explains to RadarOnline.com.
Article continues below advertisement
"You are told when to eat, when not to eat, you are told when you can use the phone, what to wear and when you can have visits."
According to Codianni, who spent 14 years in Danbury, "The food is nothing to write home about. You get meager portions."
"They have globs of soy stuff. The women who are in the prison are the cooks and they try to do the best they can, but that is part of the punishment."
But the food is the least of 42-year-old Giudice's problems, notes Codianni. "Danbury's staff can be very unprofessional," she claims. "Some of the staff are on power trips and a lot of staff members were ex-military, so they have that kind of mindset."
And in a move that Giudice may be able to appreciate, "Some go overboard and flip mattresses or throw lockers because someone talked during count — or because the staff wants to be mean," says Codianni.
The reality diva's husband, Joe Giudice, 42, was sentenced to a 41-month prison stint, which will begin immediately after his wife's release at the beginning of 2016.
As RadarOnline.com reported, the judge that sentenced the Giudices allowed them to stagger their dates served so that there is always a parent at home for daughters Gia, 13, Gabriella, 9, Milania, 8, and 5-year-old Audriana.
However, "It looks like Teresa is going to have to learn to be parented now," says Codianni, who is now the managing editor of Reentry Central.
Do you think that Teresa is going to be able to serve her sentence with no drama? Let us know in the comment below.