Exclusive
Reality Check! Former Danbury Inmate Says Diva Teresa Giudice Needs An Attitude Adjustment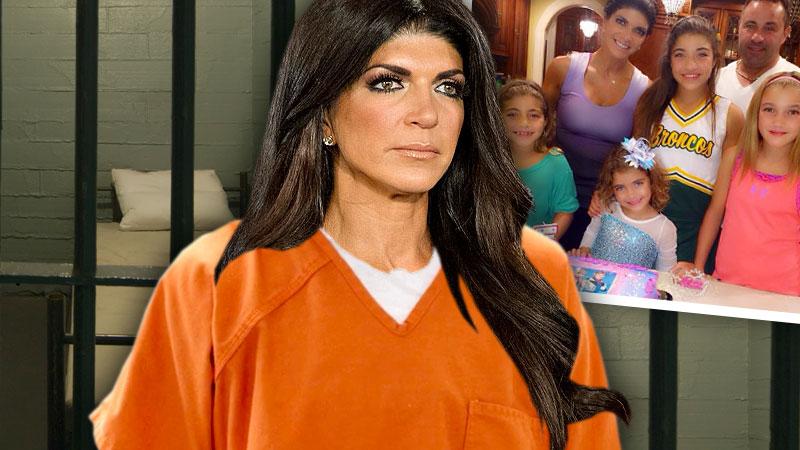 The Real Housewives of New Jersey star Teresa Giudice will be locked away in prison for more than a year. How will the TV diva survive? According to a former inmate of the same correctional facility, she needs a serious reality check!
"My advice to Teresa is to maintain as low a profile as possible," former long-term Danbury inmate Beatrice Codianni tells RadarOnline.com exclusively.
"If the other inmates are picking on Teresa, which they might do because of her celebrity status, do not do anything that will get you more time in there," says Codianni, who served a 14 year sentence at Danbury, Connecticut's federal prison after being convicted on racketeering charges.
Article continues below advertisement
"I just hope she just keeps her focus and doesn't let anyone say or do anything to her that will get her upset and set her off because the first thing they will take away from her are her visitation rights."
Joe Giudice, 43, Teresa's husband of 43-years, was sentenced to a 41-month prison stint that will begin after Teresa's release. The unusual scheduling was arranged to accommodate the couple's four daughters Gia, 13, Gabriella, 9, Milania, 8, and Audriana, 5, and Codianni says that Teresa's children should be her primary focus right now.
"When her Joe and the girls come to visit, Teresa needs to make sure to tell her kids something positive about her stay. She needs to let them know she is okay by saying that she has made friends, or saw a beautiful sunset. She needs to comfort the girls so they are not more traumatized than they already are by all of this."
"She must think about her family life while she is inside Danbury and she needs to concentrate on keeping herself and her family together through this," says Codianni, who is now the Managing Editor for Reentry Central, a leading national website for information related to re-entry into society and related criminal justice issues.
"Teresa Giudice has a date and she has an out," she adds. "A lot of women in there do not have that. She needs to just do whatever they tell her to do so she can get the he** out of there."
Do you think that Teresa Giudice will come out of this experience on top? Let us know your thoughts in the comments below.