Exclusive
Prison Tell-All! Teresa Giudice Writing A Book Behind Bars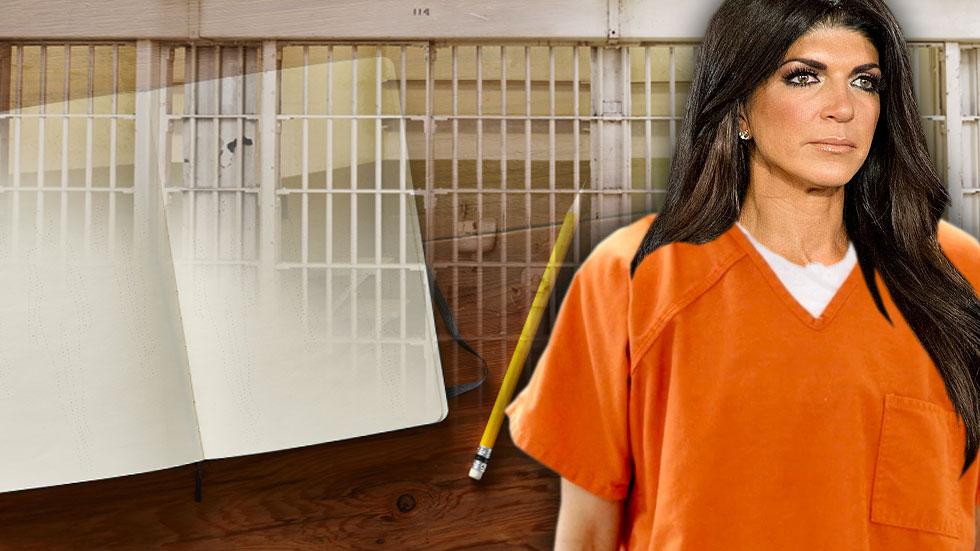 In between sweeping her cell and working for 12 cents an hour at her prison job, Teresa Giudice is keeping busy with a secret project behind bars — a prison tell-all! RadarOnline.com has learned that the Real Housewives of New Jersey star has been chronicling her days at the federal prison in Danbury, Connecticut, and plans on publishing a book once she is released.
"Teresa believes a book about how she coped with being in prison, and the obstacles she faced, would be a huge hit," an insider told Radar. "Having already published several cookbooks, Teresa is touting this as a memoir that anyone could relate to."
Article continues below advertisement
"Teresa admires the way in which Martha Stewart handled her business after being released from prison, and would like to follow in that fashion," the source continued.
Indeed, with serious debt still looming, Giudice can use all the business success she can get.
Giudice recently had her sentence reduced to 13 months from the original sentence of 15 months, which is still plenty of time for her to bang out a book.
Fans hoping to get a glimpse of the housewife hard at work on her prose will be disappointed, however, as workers at the Danbury, Connecticut facility have been banned from using their cell phones on the job, with the threat of being fired if a picture of Giudice leaks.
Would you read a Giudice prison tell-all? Let us know in the comments!