Exclusive
Family Reunion! Teresa Giudice's Daughter Gia Expected To Visit Mom In Prison This Weekend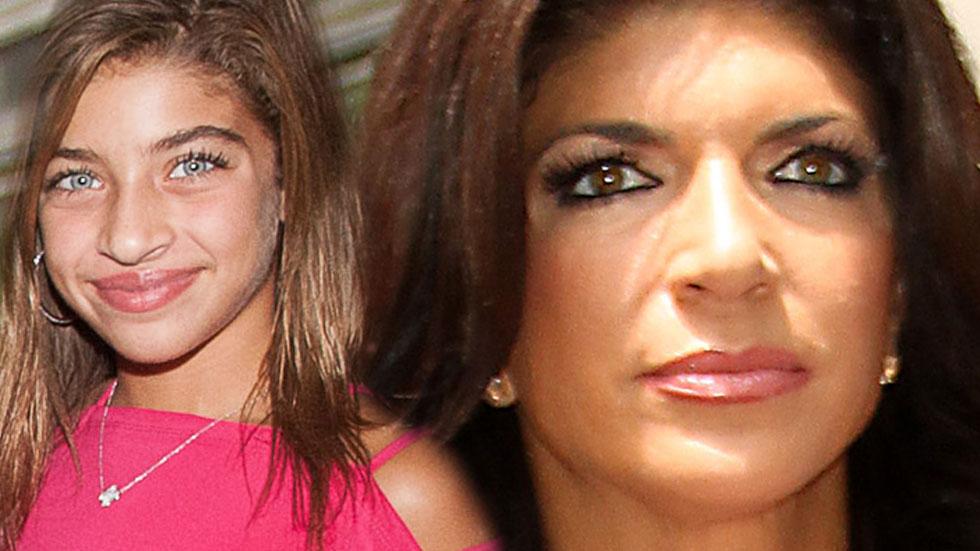 Family reunion!
After her mother missed her 14th birthday earlier this week, Teresa Giudice's daughter Gia is expected to visit the reality star in prison this weekend, RadarOnline.com can exclusively reveal.
Though sources say the young teen is "incredibly sad" that the convicted felon mom missed her big day, the eldest Giudice daughter is staying strong— and even helping out her sisters and father Joe, 42.
Article continues below advertisement
"Gia is a rock star. She has been managing the family since her mom left," a family insider tells Radar. "She's totally grown up so much recently and is holding everyone together."
The aspiring singer is looking forward to some quality bonding time with her mom, 42, behind prison walls.
"She really misses Teresa and she can't wait to see her," the source reveals. "She just wants to hug her mom."
But it won't be a casual catch up. There are strict visiting rules at the Danbury, Connecticut, correctional facility.
Family and friends "must wear clothing that is appropriate for a large gathering of men, women, and young children," warns the Federal Bureau of Prisons. "Wearing inappropriate clothing…may result in your being denied visitation."
Teresa can look forward to seeing guests during visiting hours on Saturdays, Sundays and holidays, and at times during the week. While she won't have unlimited time with loved ones, she will be able to give her daughter a big kiss.
"In most cases, handshakes, hugs, and kisses (in good taste) are allowed at the beginning and end of a visit," explain prison officials. "Staff may limit contact for security reasons (to prevent people from trying to introduce contraband) and to keep the visiting area orderly."
Gia's little sisters won't be joining her on the precious visits, at least for now.
"Teresa wants to see all four of her children," another source explains, "but the younger kids don't know she is in prison."