Gia Giudice's Worrisome Tweet: Teen Stressed As Mom Teresa Heads To Prison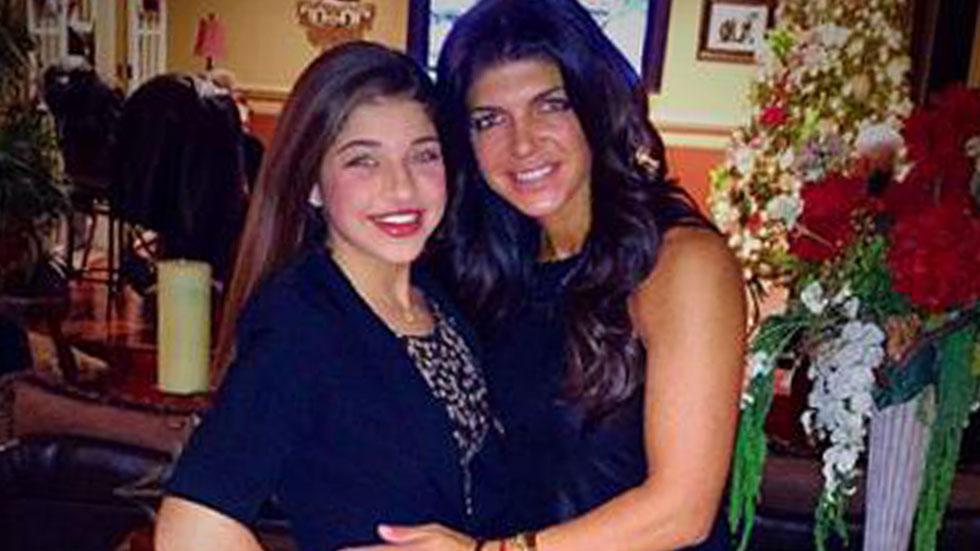 With mom Teresa Giudice heading to prison on Jan. 5, Gia Giudice is clearly showing signs of stress.
"Can't sleep, too much stuff on my mind," Gia tweeted in the wee hours of Saturday morning.
The 13-year-old was thrust into the spotlight when Teresa joined The Real Housewives of New Jersey in 2009. Since then her parents have made headlines for their legal and financial issues.
Gia has been spending time with her family in the days leading up to Teresa's departure. On Christmas Eve she posted a photo of herself with her mom and dad, Joe.
Article continues below advertisement
On New Year's Eve she tweeted a photo of herself and Teresa saying her mother was her "best friend."
Gia is the oldest of Teresa and Joe's four daughters. While Gia and sister Gabriella, 10, do know where Teresa is going, younger siblings Milania, 8, and Audriana, 4, are in the dark. A source told Radar, that Teresa and Joe are telling the little girls that she is going away to work.