Strip Searches, Used Uniforms & Snide Taunts — Inmate Dishes On Teresa's First Days Behind Bars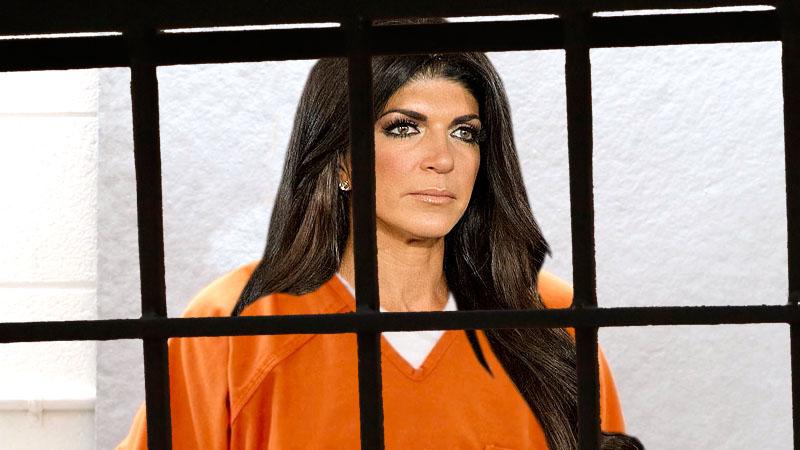 Teresa Giudice may have enjoyed Christmas with her family, but she doesn't have a lot to look forward to in the New Year.
Giudice, who must report to prison on Jan. 5 to begin serving her 15-month sentence for bankruptcy and mortgage fraud, is about to have a very rude awakening, reveals one former prison inmate.
Beatrice Codianni spent 15 years at Danbury, Connecticut's Federal Correctional Insitution, and she reveals what Giudice might be able to expect behind bars.
Article continues below advertisement
First up, Giudice will get a "thorough strip search and a psychological assessment," Codianni tells Star of the "intensive" intake process.
Those beautiful new clothes Giudice has been buying despite her pleas that she has no cash? They won't do her any good in prison.
"The clothing and the shoes have usually been worn before," says Codianni of the uniforms prisoners have to wear. "She might be able to keep her own bra, but only if it isn't underwire."
And it's bye-bye beautiful New Jersey mansion, hello cramped prison cell with bunk beds.
"Teresa will be told when to get up, when to sleep, when she can shower and when she can eat," Codianni, now a criminal justice advocate, recently told OK! magazine.
And while the 42-year-old Real Housewives of New Jersey star enjoys the perks of her reality fame now, she may come to hate her celebrity status once locked up.
Article continues below advertisement
"Fellow inmates and the staff look down on white-collar people because they feel that they had every advantage and blew 'em," notes Codianni. "And if other inmates offer her snacks or other items, she should be prepared to repay them or pay it forward."
And Codianni has one big piece of advice for Giudice: save the table-flipping flare-ups for TV.
"She may be tested by other inmates because of her notoriety, more in the way of snide remarks than threats," says Codianni. "The staff will probably warn her not to let anyone get to her. Whatever Teresa does, she can't lose control and get into a physical altercation with anyone."
How do you think Teresa will fare behind bars? Sound off in the comments below.