The Final Countdown: Prison-Bound Teresa Giudice Glams Up, Goes Skiing & Gulps Fireball Shots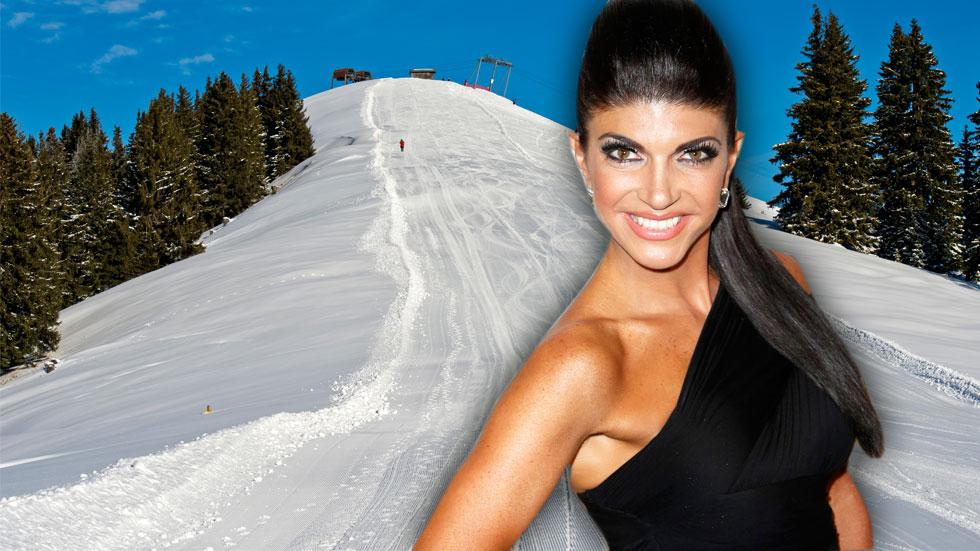 It's the final countdown for Teresa Giudice, and the real housewife is spending her time wisely – with family.
With less than two weeks until her 15-month prison sentence begins, the Real Housewives of New Jersey star appears to be making the best of her dire situation, celebrating the holidays whole-heartedly.
The Jersey gal, along with husband Joe Giudice, stepped out Friday night to support daughter Gia, 13, and her music group 3TK perform for a fun-filled Christmas concert. The couple continued the fun with a trip to Crystal Springs Resort and Spa in New Jersey for skiing on Saturday.
Article continues below advertisement
Teresa assured her fans of her positive outlook during her challenging time, offering a shout-out to her eldest daughter via Twitter a few days before the performance:
"Me and Joe are so proud of our Gia can't wait to see her and the girls perform on Friday."
But the strain of her upcoming jail-time may also have the reality queen in a tizzy. According to reports, the mother-of-four appeared "super stressed out" and kept "uncomfortably rubbing her neck" throughout the evening.