'Desperate' Prison-Bound Teresa Needs Temporary Homes For Her Daughters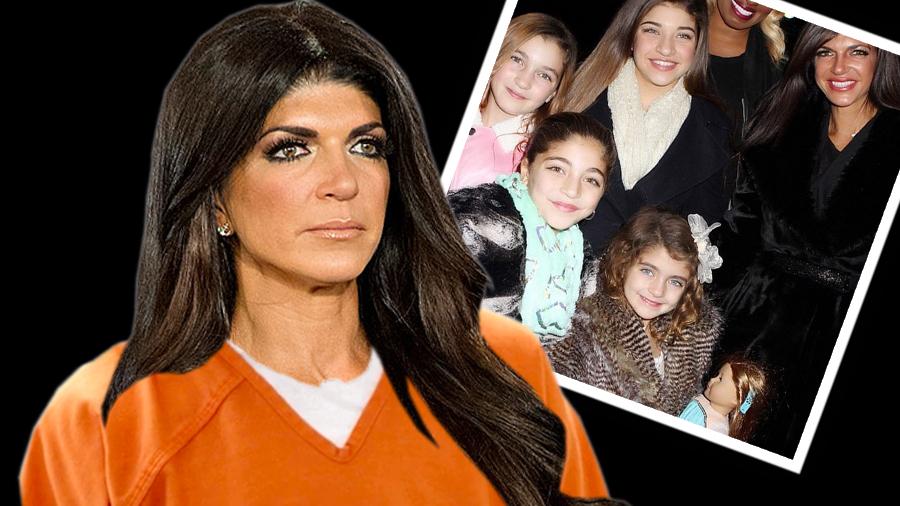 Teresa Giudice is making a pre-prison list — and her top priority is to make sure her four daughters are well taken care of while she's locked up.
The 42-year-old Real Housewives of New Jersey star, who is set to begin serving her 15-month prison sentence for conspiracy and fraud on January 5, has decided that she doesn't trust her husband, Joe Giudice, 42, to watch over Gia, 13, Gabriella, 10, Milania, 8, and 5-year-old Audriana, so she's hoping loved ones can step in to help.
Article continues below advertisement
"She knows Joe doesn't want to take care of them, and she doesn't think he's capable," an insider tells Life & Style. "Theresa has become so desperate, she's now considering giving her kids to friends!"
Even Teresa's former crisis manager, Wendy Feldman, who has since fallen out with the reality star, admits that the mom is the kids' "sole caregiver" who can't rely on Joe.
As RadarOnline.com exclusively reported, the Giudices' oldest daughter has already begun making plans to live outside their home. Gia "wants to live with one of her friends from her girl group 3KT while her mom is away in prison," a family insider told Radar.
"She knows her family needs her, but she also realizes that she needs a mother figure while her mom is locked away," continued the source. "She's at the age where she really needs a mother in her life to help her through the changes of going from a girl into a young woman, and it's not like she'll be able to pick up a phone and dial her mom at a moment's notice."
Watch: Teresa Giudice Walks Off the RHONJ Reunion