Exclusive
Moving Out! Teresa Giudice's Daughter Gia To Live With Girl Group Pal While Mom In Prison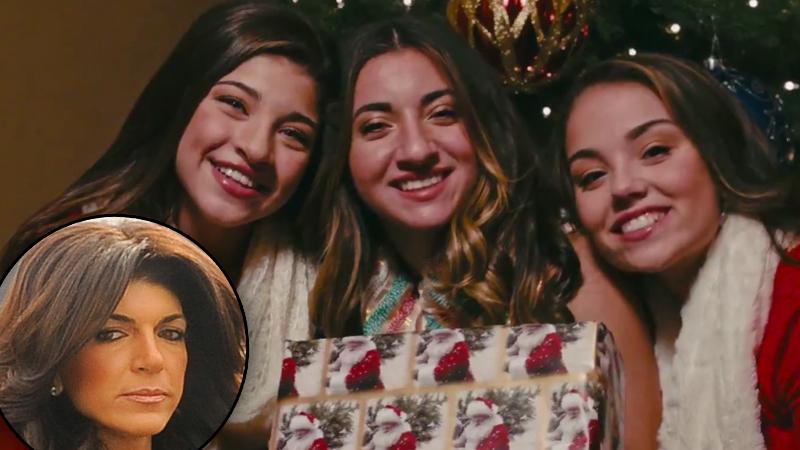 Teresa Giudice won't be the only one leaving the family home when she reports to prison after the holidays: RadarOnline.com has learned that while she serves her 15-month sentence, her daughter Gia has told family members that she's going to live with friends!
Gia, 13, "wants to live with one of her friends from her girl group 3KT while her mom is away in prison," a family insider told Radar.
"She knows her family needs her, but she also realizes that she needs a mother figure while her mom is locked away," the insider said. "She's at the age where she really needs a mother in her life to help her through the changes of going from a girl into a young woman, and it's not like she'll be able to pick up a phone and dial her mom at a moment's notice."
Article continues below advertisement
What's more, "She's grown really close to" fellow bandmates Cristianna Cardinale, 14, and Alexa Maetta, 16, in recent months, the source claimed. "She refers to them as her older sisters."
And while it's still undecided which of the girls she'll choose to live with, that doesn't mean she'll be abandoning her own siblings: Gabriella, 10, Milania, 8, and Audriana, 5.
"She's not going to live with her friends full time, and nothing is going to be legally done," the source insisted. "She isn't going to abandon her sisters. She'll be around to care for them and when she's with the other family, she'll only be a phone call away."
"She knows her family needs her and she loves her dad Joe to pieces, but it would be uncomfortable to talk to him about woman things," the source said. "She realizes that she'll need a mother figure while her mom is locked away."
Do you think it's a good idea for Gia to live part-time with another family? Let us know in the comments!