Drama In The Courtroom: Joe Giudice REJECTS Plea Offer In Driver's License Fraud Case— Then Changes His Mind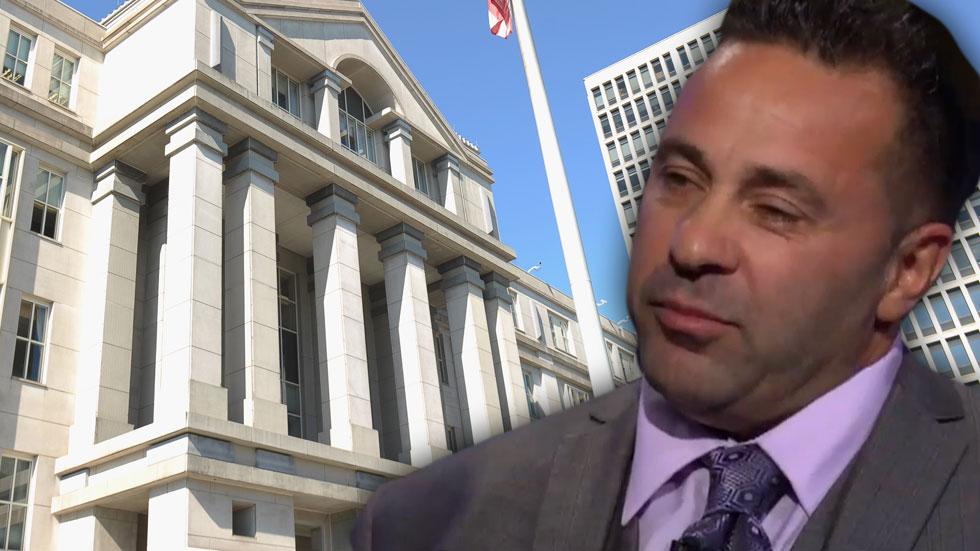 Joe Giudice is at a pivotal moment in court.
At a hearing for his driver's license fraud case in a Patterson, New Jersey court house today, the Real Housewives of New Jersey dad, 42, made a shocking move and initially rejected a plea deal, RadarOnline.com can exclusively report.
The deal would have allowed Giudice to serve his prison time concurrently with his 41-month bankruptcy, mail and wire fraud sentence, an insider recently told Radar.
Article continues below advertisement
"Mr. Giudice totally understands the plea offer and maintains his innocence and says he did not do what he's charged with," one of the troubled star's lawyers told Judge Adam Jacobs. "He wants to go to trial in this particular case."
"This is a very generous offer by the state. He's taking quite a risk," Judge Jacobs warned, adding that he now faces 10 years in prison. "The case will go to a jury to decide if he rejects."
When the judge asked if Giudice had any further questions, he hesitated.
"You're making a momentous decision, there's not going back," the judge added. "Are you comfortable making that decision now?"
When Giudice didn't answer, his lawyers asked to approach the bench— and a recess was called until 2:30 pm.
"Joe no longer seemed confident," an onlooker tells Radar. "He looked extremely tired and worn down."
The 42-year-old father of four was sentenced on October 2 to 41 months behind bars, which will begin after wife Teresa, 42, completes her 15-month stint.
Authorities claim Giudice pretended to be his brother Pietro in order to obtain a license in June 2010 after his own was suspended following a DWI arrest.
Keep checking Radar for more upcoming details on the hearing.