Exclusive
What Restitution? Teresa Giudice Goes On Spending Spree, Buys Clothes & Cosmetic Procedure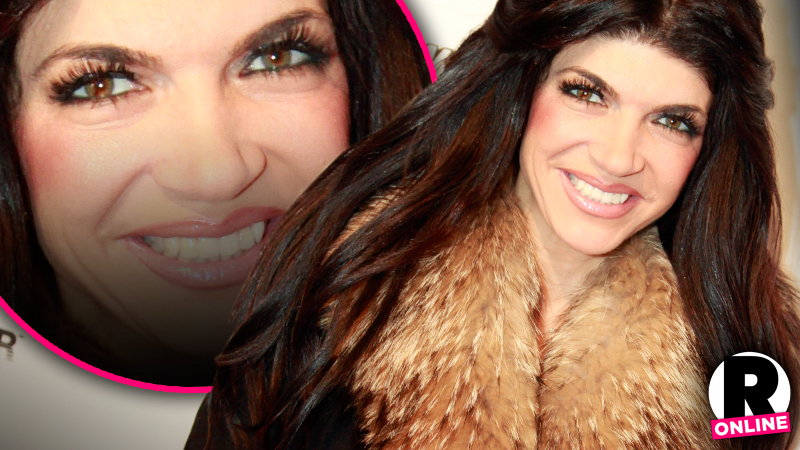 Teresa Giudice has had a tough time learning she can no longer afford to live a lavish lifestyle.
Leading up to her sentencing date, Giudice had such dire money troubles that she had to borrow $50,000 from Just Desserts, as RadarOnline.com first reported, just to put gas in her car.
Despite the family's mounting legal bills and money problems, however, an insider tells Radar that Giudice had no issue with blowing over $1,000 at a high-end boutique in New Jersey the day before her sentencing.
Article continues below advertisement
"Teresa purchased an expensive Byron Lars coat," a source close to Giudice tells Radar. "She went to a store in Franklin Lakes and bought it like it was no big deal."
But Giudice's spending didn't end there.
"She got her eyelashes done at Nisha Spa in Wayne, New Jersey, the day before court, too," the source says.
Eyelashes run $125, before tip, notes the source. Nisha Spa had no comment.
The reason Giudice found it easy to drop so much dough?
"Teresa thought she was going to walk into court and just get probation," the source reveals. "She wanted to look good for the sentencing."
Unfortunately her purchases didn't help her in court — and Giudice's money problems only got worse when the judge ordered that she and her husband, Joe Giudice, pay $414,588 in restitution.
Now the 42-year-old reality star can't just return her expensive coat and apply the money toward her bills, the source said however.
"This is a boutique, so she would only get a credit," says the source. "It's not like Neiman Marcus, so she's stuck with it."