Exclusive
Robin Williams Family Feud Explodes: Widow Ready To Fight His Kids In Court, Her Lawyer Declares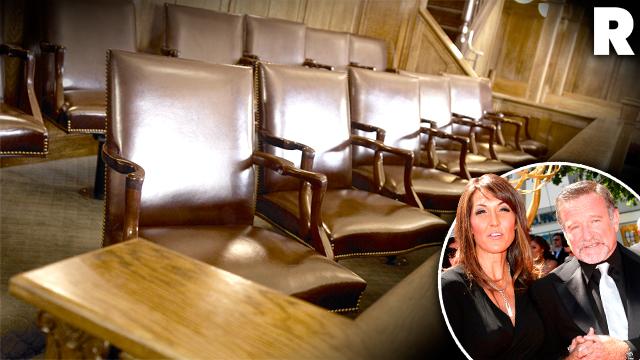 Robin Williams' widow, Susan Schneider Williams, is entangled in a family feud with his children less than six months after his death. Now, her attorney, Jim Wagstaffe, tells RadarOnline.com exclusively he hopes they can reach resolution — but if not, he's ready to do battle in court.
Court documents reveal Williams widow, is , over her late husband's personal belongings.
"It's my sincere hope, as well as my client, Susan Williams', that this matter can be resolved amicably. If not, we are prepared to go forward, hire experts, and litigate this in Court," Wagstaffe told RadarOnline.com.
Article continues below advertisement
According to the legal papers, the Tiburon, California home the couple shared, and where Williams tragically ended his life, is undergoing renovations.
"The house is indeed undergoing some renovations. Susan lives in the house, and any psychiatrist would tell you it would be worthwhile and healthy to make some modest renovations after such a tragedy. It's common sense, and not a major renovation," Wagstaffe said.
In court documents filed by Susan Williams shortly before Christmas, she alleges that property was "unilaterally removed" from their Tiburon, California home "days after Mr. Williams death," the New York Times reported.
The Academy award winning actor and his third wife were married in 2011, and the couple did have a prenuptial agreement.
Son Zack, 31, from Robin's first marriage to Valerie Velardi, Zelda, 25, and Cody, 23, with second wife, Marsha Williams filed their response in January.
Article continues below advertisement
The children assert they were only following their father's wishes, as the estate was left in a trust that named them as the beneficiaries.
The actor had also set up a separate trust for Susan, which included the marital home, its contents, and money to cover her for a "lifetime."
Susan's trust, "must be funded to take care of the house, insurance and any other expenses related to the upkeep. We have asked the Court for further instruction as to items in the house including artwork, books and clothing," the lawyer stated.
"The children are very well provided for under terms of Robin's will and trust. The notion that my client is after money is simply ridiculous," Wagstaffe added.
A court hearing is scheduled for March 30.