Exclusive
Worries For Prince! Jackson 'Spiraling Out Of Control,' Partying At Chateau Marmont As 18th Birthday Payday Approaches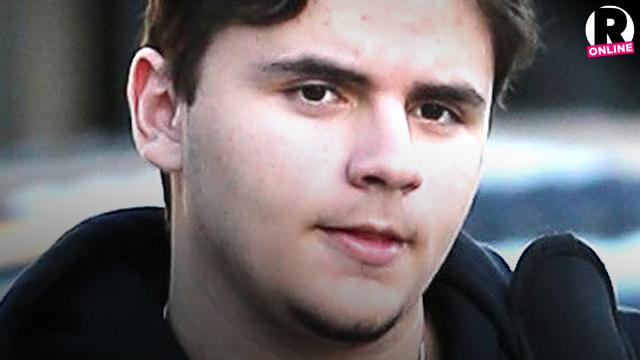 Prince Jackson's 18th birthday is in less than ten days, and a Jackson family insider tells RadarOnline.com exclusively that friends and family are worried that the troubled teen seems to be headed down a dangerous path.
"Prince has been hanging out with a concerning crowd of Hollywood partiers, including longtime friend Justin Bieber and it seems he has been spiraling out of control," the insider claims.
Article continues below advertisement
Last month, the 17-year-old son of the late King of Pop, Michael Jackson, was spotted partying late-night at the notorious Chateau Marmon on the Sunset Strip in West Hollywood, Calif., sipping a colorful beverage that was topped with an umbrella.
Now, the insider says, "No one in his family seems to be able to control him, and everyone is worried about his rebellious behavior."
To make matters worse, Jackson, whose 18th birthday is on Feb. 13, will inherit a massive fortune left behind from his father's estate.
As RadarOnline.com previously reported, "While turning 18 gives Prince his legal freedom, he will still be dependent on a generous allowance from his father's multi-million dollar estate. The huge fortune his father left behind remains controlled by a trust that will dole out dollars in increments starting when he turns 21, 30, 35 and 40."
However, the source tells RadarOnline.com, "Prince has been fighting with his dad's estate planners because he feels that the huge allowance he gets per month in the tens of thousands is not enough and he has been going over budget due to his extravagant spending, including his recent shopping for Maseratis and Lamborghinis'."
"Like any , Prince resents anyone telling him what to do and does the opposite of whatever Katherine and Joe say," the insider says, referring to Katherine, 84, and Joe Jackson, 86, who, along with cousin TJ Jackson, 36, have had court-ordered guardianship over Prince until he becomes an adult.
"Because of who is father is, Prince considers himself an A-list celebrity and he gets very upset when he's not treated like one," the source said.