'He Gave Me An Incredible Opportunity': Prince Jackson Remembers Late Father Michael On His 18th Birthday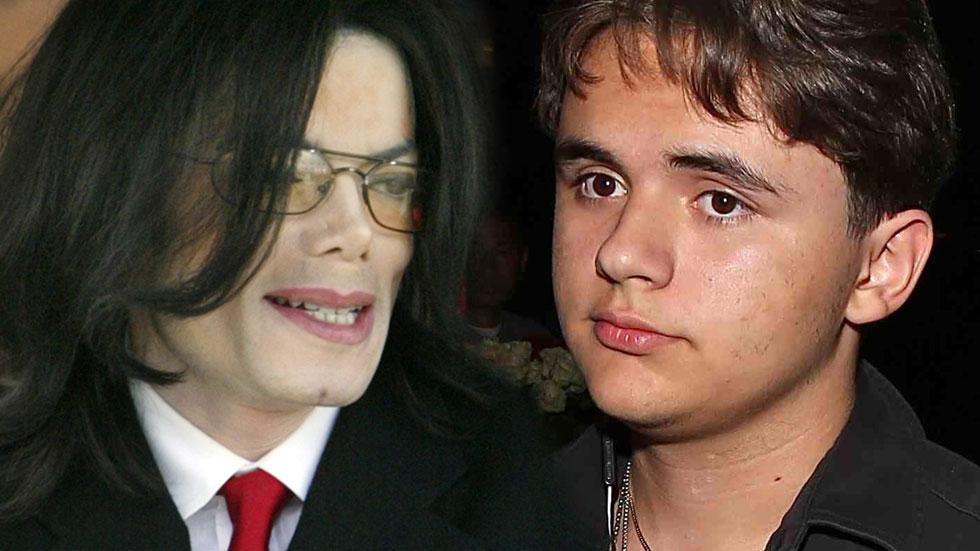 Prince Jackson, who turns 18 Friday, posted an emotional letter paying homage to his cousin T.J., grandmother Katherine, and of course, his late father Michael.
"Before I turn 18 tomorrow I really want to thank a few people and first is obviously my dad," the music heir wrote of the iconic singer, who died June 25, 2009 in Los Angeles. "He was and is as incredible human being ... not only did he give me the gift of life, he gave me an incredible opportunity to make something of myself."
Article continues below advertisement
Prince then thanked his cousin T.J., who stepped up to become his co-guardian during the family's infamous public power struggle during the summer of 2012.
"He has made so many sacrifices to help me along," Prince said of T.J. "And he's been there when I needed him and help shape who I am."
The college-bound heir "finally" thanks his grandmother Katherine, calling her "a strong woman ... who has been through so much.
"She's an inspiration to keep going no matter what," he wrote, "and has always been there for us and I love them all."
While Prince is obviously thankful and humble in the note, sources told RadarOnline.com that "everyone is worried about his rebellious behavior" as of late, as he progresses into adulthood amid reports he's been running with a young Hollywood crowd, including the likes of Justin Bieber.
"No one in his family seems to be able to control him, and ... like any typical misguided teenager, Prince resents anyone telling him what to do and does the opposite of whatever Katherine and Joe say," an insider told RadarOnline.com. "Because of who is father is, Prince considers himself an A-list celebrity and he gets very upset when he's not treated like one."