Exclusive
Kim's Nightmare! Kardashian Fears Amber Rose Could Spill Former Fiancé Kanye West's Secrets — 'She Knows Too Much'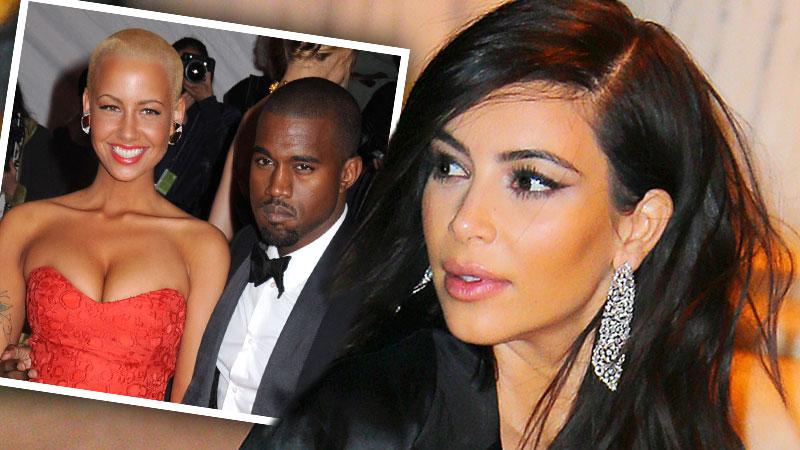 The feuding between Amber Rose and Khloe Kardashian ended as quickly as it began on Monday and a Keeping up with the Kardashians insider tells RadarOnline.com exclusively,"Kim Kardashian was the one who asked Khloe to stop because she was scared of what would happen if it went any further."
According to the insider, the 34-year-old reality star and wife of rapper Kanye West, 37, "Told her sister that she really needed her to end the feud and not say another word because of the fact that Amber Rose is Kanye's ex-girlfriend."
Article continues below advertisement
"Amber knows way too much info about Kanye from dating him and, if the feuding continued, Kim knows that she would have used it as ammo," the source tells Radar. "That is the last thing that Kim wants to deal with right now."
As Radar previously reported, Monday saw an online Twitter fight between Khloe and the 31-year-old model over Rose's comments on 17-year-old Kylie Jenner reportedly dating bad-boy rapper, .
Rose, who has a close friendship with Tyga's baby mama Blac Chyna, called out Jenner for being a "baby."
However, after some serious back-and-forth slanging between Khloe, 30, and Rose, in which Rose called big sis Kim a "wh*re," Kim had had enough.
Afraid of what could come next, "Kim also reached out to Blac Chyna to ask Amber to stop. She feared that Amber could spill some serious secrets about her husband, Kanye."
Do you think that Amber Rose was wrong for calling Kim Kardashian a "wh*re" on Twitter? Let us know in the comments below.
Watch: Kanye West and Amber Rose arrive at the 2009 MTV VMA's together