Exclusive
Amber Who? Kim Kardashian Bans Inner Circle From Talking About Rose, Anna Wintour & Other Negative Press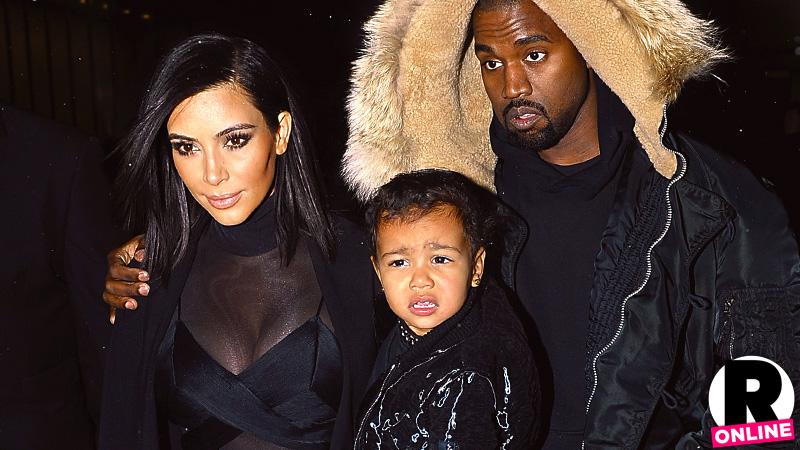 If you don't have anything nice to say, then don't say anything at all. That's a motto Kim Kardashian is living by these days. From Vogue editrix Anna Wintour's true feelings about North West's toddler tantrums, to the Twitter rants of Kanye West's ex Amber Rose, RadarOnline.com has learned that she's banned her inner circle from discussing negative press!
"If it's not something important or relevant, she doesn't want to know about it or hear about it. That's her rule and people around her know that," a source told Radar. "People have brought it up to her and she just says 'I don't want to know.'"
Article continues below advertisement
"Kim doesn't even care," the source insisted. "She's ignoring it."
But others aren't turning a blind eye.
The latest war of words started last Monday when Rose slammed Kim's 17-year-old half-sister Kylie Jenner, calling her a "baby" in reference to her controversial relationship with Tyga, 25.
Rose is also coincidentally best friends with Kim's ex BFF – and Tyga's baby mama! -- .
Khloe Kardashian was first to strike back, standing up for her little sis by bashing Rose's stripper past. "Please don't worry about my sister who has a career …" she posted.
The nasty Twitter tete-a-tete only snowballed when Rose reacted, sharing a meme of West with the words: "When ur sister in law calls out ur ex for being a stripper. But ur wife has a sex tape."
She continued to take aim at Khloe about Kim: "I'll be that lil wh*re to support my family like ur older sister is a wh*re 2 support hers," she said. "We're even."
"Amber's trying to get a reaction out of Kim," said the source. "But Khloe engulfed the war. And they're all utilizing Kim for press."
Article continues below advertisement
Even momager Kris Jenner is fuming behind the scenes.
"She told Khloe she should have just not even answered it because it was not worth acknowledging and stooping to Amber's level. She said it was just adding fuel to a fire that was set by a desperate wh*re," the source said, referring to West's video vixen ex. "Kris is upset people brought it up and Kim keeps saying she doesn't want to hear about it. Kim's in a different stratosphere than Amber. It's comparing apples to oranges."
And Mrs. West doesn't plan on discussing the feud any further.
"She will never acknowledge this. She doesn't care if others are. Whatever fallout comes is what others are creating," said the source.
The war's wake has brought Kim's husband into the fray to defend his beloved, with West joking on a radio show Feb. 20 that he had to take "30 showers" after he broke up with Rose and hooked up with the reality star.
But with Kim's silence, Rose is still getting the last word, tweeting about the "Kartrashians" on Friday afternoon.