It's On … Again! Amber Rose Slams 'Kartrashians,' Kim Sex Tape After Kanye West's '30 Showers' Insult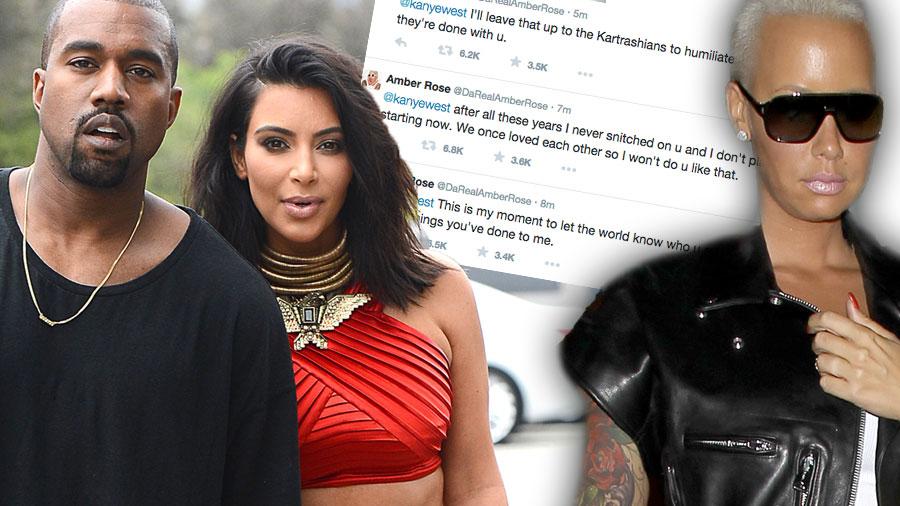 Article continues below advertisement
"Wait 30 showers?" Rose tweeted. "But Kim let RayJ n** on her.... Never mind."
But the insults didn't end there, as Rose sent a series of more tweets directed at West, in which she explained her pain over their breakup and over the battle she has been having with him and the Kardashians over the past week.
"@kanyewest This is my moment to let the world know who u really are and the things you've done to me," Rose said.
But she insisted she would take the high road.
"@kanyewest after all these years I never snitched on u and I don't plan on starting now," she said. "We once loved each other so I won't do u like that."
"@kanyewest I'll leave that up to the Kartrashians to humiliate u when they're done with u," she tweeted.
Before ending her Twitter rant, Rose took one last swing and Kardashian, who has built a career out of being a reality star and sex tape maven.
"I'm always so quiet and just a cool fun girl," Rose said. "The funny thing is, I'm all for a woman making something out of nothing."